Crackdown 3 release date announced
Boom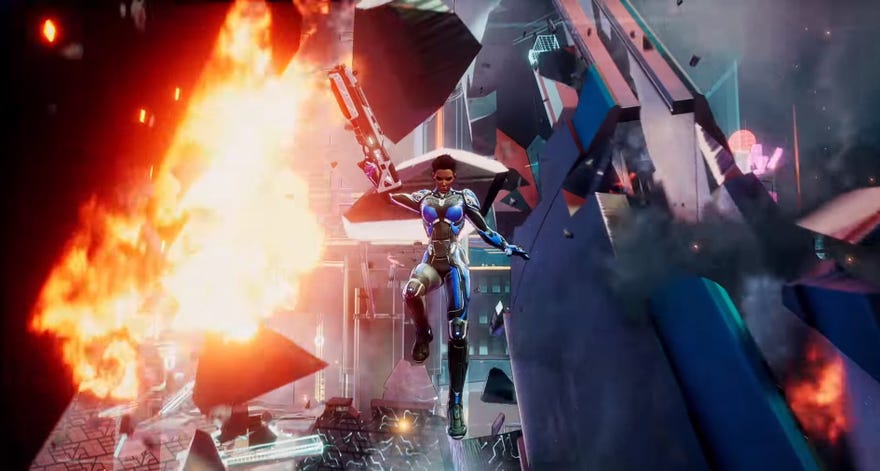 Open-world destruct 'em up Crackdown 3 will launch on February 15th, say Microsoft, and they've shown off a fancy new multiplayer gameplay trailer, too. The mode will feature two teams of five players facing off and blowing things up, as you can see below:
The game's main campaign will see players becoming super-powered cops in a futuristic neon city. The inhabitants of said city will presumably be pleased to hear that the fully destructible environments are limited to the multiplayer mode, so these crime fighters won't be able to raze their homes in the process of stopping the criminals they're after. "You're meant to be saving the city," rather than tearing it down, design director Gareth Wilson explained to Eurogamer earlier this year.
As well as the multiplayer trailer, the marketing team have continued to capitalise on having Terry Crews on board. Here he is being ambushed by, well, himself, as game character Commander Jaxon:
Crackdown 3's been pushed back several times since it was first announced, but come February 15th it'll be available on the Windows Store for £49.99, or via Xbox Game Pass.