Every PC game at Microsoft's E3 2018 conference
Trailers galore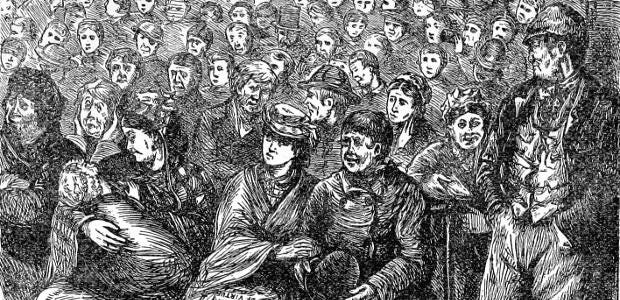 Microsoft had a lot of games to announce at E3 2018, but it's a little murkier this year to find out what was relevant for PC users. Some games were coming to both, others only to their Xbox One consoles. You could of course watch the entire conference right here, but for some there just isn't enough time to wade through the entire show.
Not to worry though, here are all the trailers and news for you in one place. There's a surprising amount of variety in the announced titles: from an old favourite making a return, much celebrated developers showing off their new series, to even a completely free game launching very soon. The games below aren't in any particular order but you're in for a long ride.
Halo Infinite
Well this was an interesting way to start things off. For the first time since Halo 2 all the way back during the Windows Vista days, a main-series Halo game called Halo Infinite, is coming to PC. It's all just a bit of a tease at the moment and it's not been confirmed if any of the previous games are also headed our way, but it's certainly exciting for those who have missed out on Master Chief's adventures of late.
Fallout 76
Todd Howard from Bethesda then came out to formally introduce us to their newest game in the Fallout universe. He began by saying that the game is set in West Virginia and that Fallout 76 is a prequel. Naturally they saved more juicy details for later in their own conference, but for now the prospect of a new beautiful setting and even exploring a Vault-Tec university is appetising.
Ori and the Will of the Wisps
I'll level with you here, I adored Ori and the Blind Forest. Ori and the Will of the Wisps looks to be even more of that utterly charming Metroidvania goodness, along with a new bird chick to help Ori traverse the land. This was our first real look at the game in action and it'll be dropping onto PC early 2019.
Sekiro: Shadows Die Twice
This was the only time in the conference I screamed profanity in utter shock. From Software's newest IP - Sekiro: Shadows Die Twice, is not only coming to PC, but is being published by Activision of all companies. Set in a weird fantasy take on feudal Japan and possibly drawing some parallels to Team Ninja's Nioh, the new game has some elements of stealth along with the tasty combat. Naturally as a Souls fan, this jumped right to the top of my most anticipated list even if it's currently scheduled for 2019.
Sea of Thieves DLC
Microsoft then announced new DLC content for Sea of Thieves. Rare's newest game is certainly popular and two new expansions - Cursed Sails, and Forsaken Shores, will both launch in July 2018 and September 2018 respectfully. The trailer hints that both expansions will feature cursed pirates and treacherous new locations for you and your crew to sail into. While I'm fairly convinced no islands full of monkeys and cannibals will feature, stranger things have happened.
Playerunknown's Battlegrounds
Microsoft also confirmed that the new Sanhok map was coming June 22nd to Plunkbat, as well as teased a new winter-themed map for later this year as well as the War Zone mode. It wasn't a long announcement, but there it is. It was a tad underwhelming given the fact you're probably playing most of what was mentioned already and following our guide on how to survive Sanhok.
Forza Horizon 4
Forza Horizon's next stop on its international tour is jolly old Britain. Forza Horizon 4 looks to change things up with seasons playing a huge part in its shared open world. All the footage shown indicates that several landmarks will be shown in this massive game, as well as some rather tough vehicles that can plough through stone walls without so much as a scratch. We won't have long to wait either as it hits Windows 10 on October 2nd. Not bad going for Playground Games who were snapped up by Microsoft.
Battlefield V
We also got a very brief look at the story of Battlefield V, which was shown in a bit more detail at EA's showcase. There wasn't really anything new to see, but for those wondering if the new Battle Royale mode will impact any inclusion of a campaign, this seems to indicate that it will not. Battlefield V will launch for EA Origin on October 19th.
Crackdown 3
So it looks like the repeatedly delayed Crackdown 3 has had a little bit of a makeover. Now scheduled to release in February 2019, the trailer we were shown once again has Terry Crews doing a whole lot of macho shouting and blowing things up. Compared to how it looked last year at GamesCom, this seems to be a lot sillier and therefore a lot more fun as a result.
Metro: Exodus
It's about time Artyom returned. With more of an emphasis on being above ground, the team behind Metro 2033 and Metro: Last Light are looking to end this trilogy with a bang. This is yet another stunning looking game with a trailer that captures the bleak mid-winter that has befallen the beleaguered survivors. We do have a little while to wait as the game will be released on February 22nd 2019. Yeah, that's the same day as BioWare's Anthem.
Session
Those who were disappointed to find that there was no Skate 4 at EA's conference will probably be looking to Session instead from now on. It honestly looks just like the Skate series and the trailer from Crea-ture Studios certainly seems to be doing the same thing, with the analogue sticks said to be controlling the tricks. There will also be a mode where you can film people doing tricks, capturing that era when amateur video producers filmed skaters either doing cool tricks or absolutely bricking it.
The Division 2
We then had a bit from Ubisoft who then revealed The Division 2, complete with a primer trailer that detailed Washington DC in ruins, and an in-game trailer complete with their trademark awkward fake online team chat. Some things never change.
The footage however looked rather fun as the team explored a crashed Air Force One before taking down a whole bunch of foes with interesting gadgets. Freezing enemies into place, missiles that skim water, and more. The game will launch March 15th 2019.
Shadow of the Tomb Raider
Elsewhere in Microsoft's conference came the latest trailer for Lara Croft's newest adventure in Shadow of the Tomb Raider. This Mayan adventure complete with doom prophecies and Lara descending into the Yucat­án peninsula's famous cenotes. It reminds me slightly of my honeymoon, only significantly more apocalyptic in tone. You can of course dive in when the game launches on September 14th.
Cuphead: The Delicious Last Course
Who's ever going to sniff at more Cuphead? This DLC called 'The Delicious Last Course' will extend the hard-as-nails boss heavy game with not only new bosses to beat, but also a brand new character called Ms. Chalice - the Legendary Chalice character from the original now in playable form. It also teased a new character called Chef Saltbaker, who the porcelain brothers are tasked with helping. It will arrive sometime in 2019 for all its available platforms.
Battletoads
About time if you ask me. Ever since one of the Battletoads turned up in Killer Instinct, it was inevitable that Microsoft would end up using that long-forgotten classic from both the NES days and the arcades. With their recent Rare Collection, the Battletoads are certainly back into people's minds and the promise of three player couch-coop for a bit of arcade fisticuffs is not something to be sniffed at. They'll be punching in their shift cards in 2019.
The Awesome Adventures of Captain Spirit
It may not be Life is Strange 2, but The Awesome Adventures of Captain Spirit is set in the same universe and made by the same developers at Dontnod. It focuses around a young, lonely child who has a really active imagination and sees himself as a superhero. Underneath that, there's a human element as the child's father appears to be a single parent driven to drink. Apparently the game is a one-off experience, will be 100% free and available June 26th.
Dying Light 2
Techland were there as well to announce the sequel to Dying Light. The original had some decent advancements to the formula initially cooked up during their Dead Island days, but this one is infinitely more dreary. Humanity has most definitely collapsed due to the zombies skulking in the night and it's up to a protagonist who does a lot of parkour to sort out people's issues.
What's a little more interesting in this one is the concept of choices in missions having long-lasting consequences. Yes, you could help out the "Peace Makers" in securing water for the populace, but they could be utter totalitarians to oppress the masses. If you choose to help sell water on the black market, unsavoury types could arrive into town instead and water would be precious. It all sounds ambitious. No idea when this one is coming out, but at least it's now official.
We Happy Few
We Happy Few hit Steam Early Access in 2016 as a sort-of-survival game, but it's the proper singleplayer story mode that people have been waiting for ever since. That's what the trailer above introduces, taking us on a quick tour of the world, its characters, and the drug 'Joy', which when taken makes the user see the world as a happy-happy place. The conference also brought the news that Microsoft had bought the game's developer, Compulsion Games, which might explain why We Happy Few was removed from sale through Early Access back in February 2018. It'll return in its final form later this year, on August 10th.
Tunic
Tunic is an isometric action-adventure RPG much like Nintendo's Legend of Zelda series. It looks equal parts whimsical and atmospheric, with more than a few intimidating beasties looking to stop this cute fox from doing whatever he's doing. There's no release information as of yet, but this isn't our first time seeing the game. In fact, John played it back in 2015, when it was called Secret Legend.
Just Cause 4
This one was sadly leaked before its official announcement, but Rico will be returning to Just Cause 4 on December 4th 2018. The new game in the frankly bonkers series showcases more of that wing-suit, an enemy faction called the Black Hand that resemble GI Joe's Cobra a little too much, and all the explosions a fan of the series could ever want. There's also a documentary from the developers themselves that wasn't shown during the Microsoft show, but highlights more about the game directly from the team at Avalanche.
Devil May Cry 5
Ninja Theory, who were announced as one of the five studio acquisitions for Microsoft during the conference, may have made a rather divisive entry to the Devil May Cry series, but there's no mistaking the small amount of influence DmC has had on Devil May Cry 5. This new game was heavily hinted at prior to E3 and sure enough it got announced during the Microsoft conference. Sporting a short haircut, the hero from Devil May Cry 4 - Nero, returns with a companion by his side as demons invade the world once more. On top of that, Dante is back and he's aged rather gracefully. It will launch sometime in spring 2019.
Gears 5 & Gears Tactics
Hot off the heels of a bizarre mobile game, Microsoft almost snuck in this announcement that Gears of War will also be branching out with a PC exclusive spinoff. Rather than go down the RTS route like Halo did, Gears Tactics instead opts for a more "XCOM" feel with turn-based tactics instead. From what little we saw, and the promise of boss monsters for your gears to fight, this was most certainly a lovely surprise.
Yet they didn't stop with Gears Tactics, as shortly afterwards we got a relatively long trailer for Gears 5 (not Gears of War 5, weirdly enough). It looks to continue where things left off with the previous game, as well as hinting that something isn't exactly right with the protagonist Kait Diaz as she seems to be holding some weird amulet.
Much like Gears of War 2 way back when, this seems to indicate at a more personal and emotionally driven instalment in the otherwise ultra-violent cover shooter. We'll find out just why Kait is seeing Locust stuff in her dreams and just how that situation with her holding a gun to her companion's head resolves in 2019.
Jump Force
What is this nonsense? Well its really good looking nonsense that's for sure. Based off a few of the Shonen Jump manga over the years, Jump Force uses DragonBall, One Piece, and Naruto characters in a 3D arena battle system akin to the likes of the Naruto Shippuden games. The interesting note here is that Death Note will also feature majorly. These characters will all "unite to fight" in 2019.
Cyberpunk 2077
I've waited a long time for more information on this game. Cyberpunk 2077 is the next RPG from The Witcher developers CD Projekt Red, based on the tabletop RPG Cyberpunk 2020. In the first proper trailer for the game, we got a general overview of its future world. It's cyberpunk, so yes: there cool-looking cars and sad-looking men eating take-out at food stands while being harassed by gun-wielding punks. But it's not all rain-slick nighttime: there's a surprisingly large amount of colour to the world. Brendan is meeting with the developers later this week during E3, so hopefully we'll get more insight soon.
Whew. That was a lot of games and even still, that's not everything they announced - just what's relevant to us PC bods and what we saw more than a few seconds of. There's no doubt plenty more E3 announcements to come during the course of the week, so keep an eye on the E3 2018 tag for more news.