Cuphead expansion leaping to 2019
Meet Ms. Chalice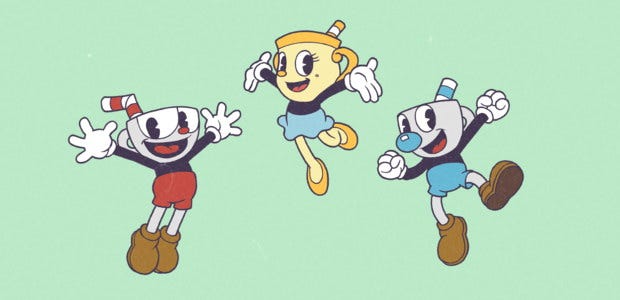 Charming shoot-o-platformer Cuphead is getting an expansion next year, developers Studio MDHR announced today. Named 'The Delicious Last Course', it'll take Cuphead and Mugman to a new island for new adventures with a new friend--and playable character--Ms. Chalice. Ah, just watching the announcement trailer gets me bopping in my seat.
"With new weapons, new charms, and Ms. Chalice's brand new abilities, take on a new cast of multi-faceted, screen-filling bosses to assist Chef Saltbaker in Cuphead's final challenging quest," MDHR say.
Cuphead: The Delicious Last Course is coming to Steam and GOG (and I guess the Windows 10 Store too? w/e) in 2019. No word on a price yet.
If you missed the original game, do check out our Matt's Cuphead review.
Check out our E3 2018 tag for more announcements, trailers, news, and goodness knows what else.