Da Darkness Deux Delayed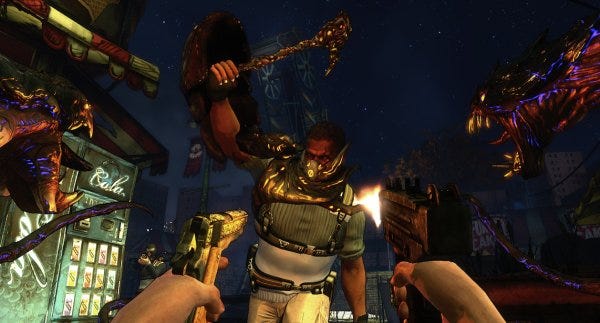 If in doubt, alliteration. Don't worry about the terrible harm it might wreak upon the English language - your reward will come in pun-heaven. Or hell. So hard to tell the difference these days.
Anyway, just a quickie for you, missus: spooky-tentacle 'em up the Darkness II has been delayed. It's slipping from this October to February 2012.
Is this the first sign of a terrible repeat of 2009, when most of the Autumn and Winter's game lost their nerve in the face of Modern Warfare 2 and slunk away for a few months? Modern Warfare 3 is, of course, looming this year, and Activision have been making noises about it somehow selling even more than CODBlops.
No reason's been given for D2's delay, but it will be playable at Comic-Con this weekend. Oh, and the new official release is down for February 7 in the US and February 10 in the UK. Sigh. No oceans, remember?