The Darkness II Demo To Drop This Month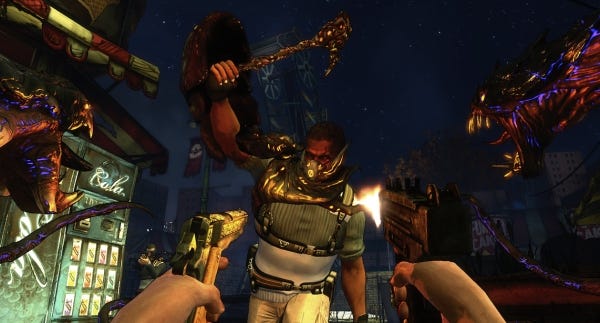 What are you doing on Jan the 24th? Apart from celebrating the ten day anniversary of my 33rd birthday, I mean? I will be playing The Darkness II demo on Steam, weeping at how it's only 11 and a bit months until I'm 34.

It's unusual for the PC to get a pre-release demo, so for the novel value alone of legitimately playing a game before its release (ahem) then this is A Thing. It's also a sequel to a game that didn't even get a PC release, to pile on the strangeness. In it, you're the head of a crime organisation, possessed by demons that give you immense power, extra sentient arms, and a killer dress sense. From what I've seen, there are many, many, many grim death animations tied to the additional arms, Grabby and Slashy. Adam will be taking a closer look at it next week, and if you hold off reading that preview until the demo is out then you can have a little The Darkness II party.