Day Z Standalone: "Instanced" Building, More Chernarus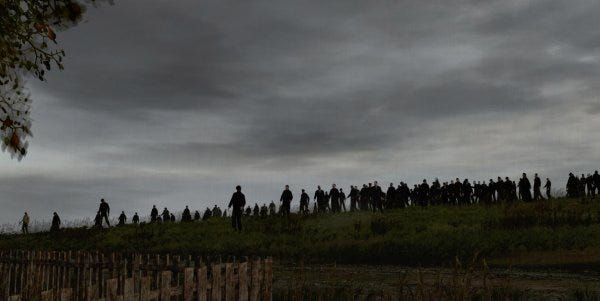 I was just having a lovely chat with Dean Hall and Marek Spanel over at the BIS stand at GamesCom, and a couple of things emerged that I thought were interesting. Firstly, the Day Z standalone, which Hall anticipates arriving before the end of the year, could eventually have "instanced" building. Hall described how he saw the future of player-driven construction in the game consisting in underground bases that would be instanced from portals ("a grate in the ground") across Chernarus. He described how players could dig it out, concrete it, building hydroponics, or even see it collapse on them. The second thing that was interesting is that Chernarus is being redone ("Chernarus Plus") for the release with more enterable buildings, more detail, and even entirely new areas. New maps for the game will, apparently, be a major part of the plan for the standalone in the future.
Full interviews with Hall and Spanel coming up next week.