DayZ finally enters beta and rolls out some early mod tools
Not undead, but very hard to kill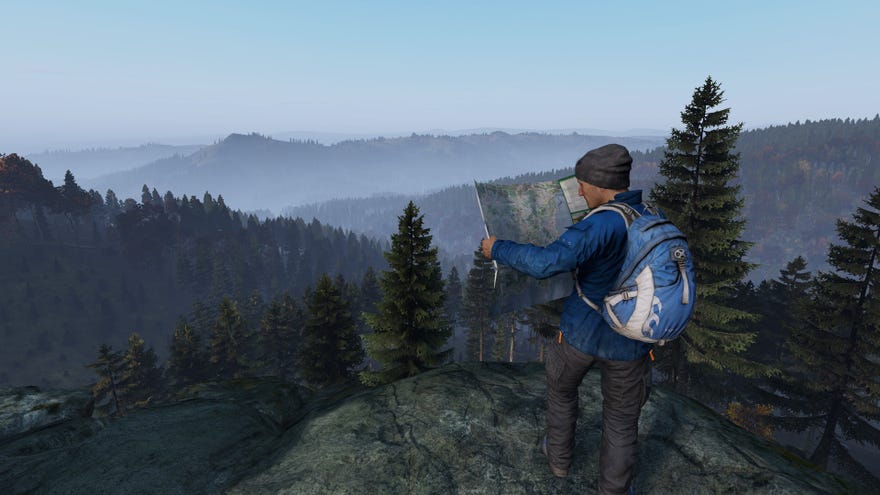 It might have been the spark that lit the battle royale inferno that consumed the industry, but zombie survival sandbox DayZ has been largely forgotten, languishing in early access. The end is finally within sight for the former Arma 2 mod, as its first beta build has officially rolled out today, a major release with the aim of preparing the game for a final launch by the end of 2018. The new beta release brings significant engine changes, base building, a map overhaul and more. Check out the patch notes here and the accompanying dev log video below
The new beta version is now the official 'stable' branch of the game, with the previous release - 0.62 - being relegated to an optional legacy branch, for those still wanting to continue playing on the old map. The changes in this version are sweeping, introducing base building (now you can have your own mostly zombie-proof woodland camp), reworked zombie and animal AI, user-run server support and official mod support. The mod tools are considered experimental right now, but you can find them on the official DayZ forums here, allowing for much of the game to be altered.
The under-the-hood upgrades have apparently improved performance for most users, with many players reporting that the game is running significantly smoother. While opinions on the game itself are still mixed, it feels like Bohemia now have a clear path from here to releasing a finished game by the end of the year. It's just a matter of polishing, tuning and smacking bugs. According to the DayZ team there's not much left to be done, as the game should be finished and officially 'complete' by the end of 2018. From there, post-release support and mods will determine DayZ's fate.
DayZ is in early access and available on Steam for £23/€28/35 for now, with plans to increase the price to £35/€45/$50 at launch.