Death To Spies 3 Reborn As Alekhine's Gun Next Week
The same day as Hitman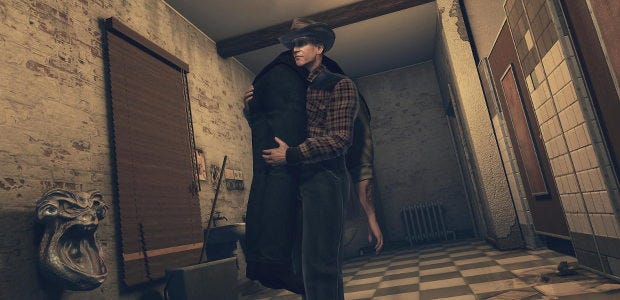 Hitman-y stealth-action with a Russian during the Cold War sounds a lark, but Death to Spies 3 didn't inspire enough to loosen purse strings and ended up failing two crowdfunding campaigns. However, creators Haggard Games did draw the attention of publishers to help get it out. Now named Alekhine's Gun [official site], the game will finally launch on Friday, March 11th. Yes, the very same day as the episodic new actual Hitman starts.
Alekhine's Gun will follow a Russian assassin on murdermissions from the end of World War II into the Cold War across eleven open levels. In Hitman style, there'll be plenty of different routes, disguises, weapons, 'accidental' deaths, and so on. Freedom to murder people in strange and interesting ways.
Here's producer Andrew Nguyen trying to speedrun the first mission, which is of course a lot easier and quicker with the benefit of knowing your options and where everything and everyone are - quite different to playing it for the first time oneself.
It looks cheap and cheerful and a little 2006, but we're hardly awash in stealth games, are we? And while launching on the same day as Hitman is pretty dang bold, I can see some sense in it. Hitman may get folks pumped for stealthmurder, but what when you're done with the first slice? Alekhine's Gun, maybe. It'll cost £29.99 when it arrives on Steam on March 11th.