Deep Silver Issue Apology Over Dead Island Torso Debacle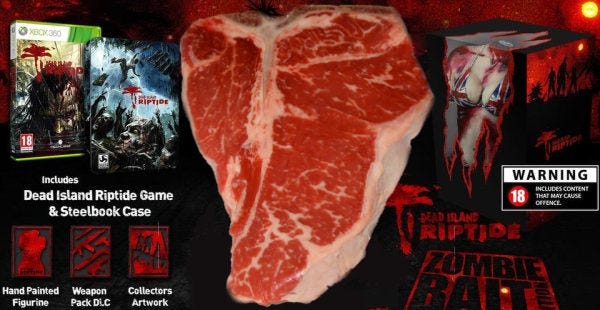 Deep Silver, in response to an enquiry from Polygon, have issued an apology for the Dead Island Riptide: Zombie Bait Edition. As we reported earlier this afternoon, the EU special edition of the game features a remarkably offensive statuette of a headless and armless bikinied figure, streaked in gore. Since the internet became aflame with the discussion, the publishers told Polygon, "We sincerely regret this choice."
Whether this means the special edition will be pulled remains to be seen. Deep Silver told Poly that they are now "collecting feedback from the Dead Island community, as well as the international gaming community at large, for ongoing internal meetings with Deep Silver's entire international team today."
However, their tone is remarkably contrite. The comment concludes:
"For now, we want to reiterate to the community, fans and industry how deeply sorry we are, and that we are committed to making sure this will never happen again."
It's great to see the company responding in such a forthright manner (although an odd line explains that the torso figurine "was cut up like many of our fans had done to the undead enemies in the original Dead Island"), but it's hard not to raise an eyebrow at how it was that this went from concept to promotion without anyone at the company pausing to query if it was an entirely brilliant idea. As is often the case with these stories, you're left bemused as to how it took a press/public reaction for the offensive potential to be acknowledged.
Anyhow, it's looking like some sense might be permeating the situation. We'll keep you posted.