Diablo 4 lays out future plans for seasons and battle passes
Season One is coming in July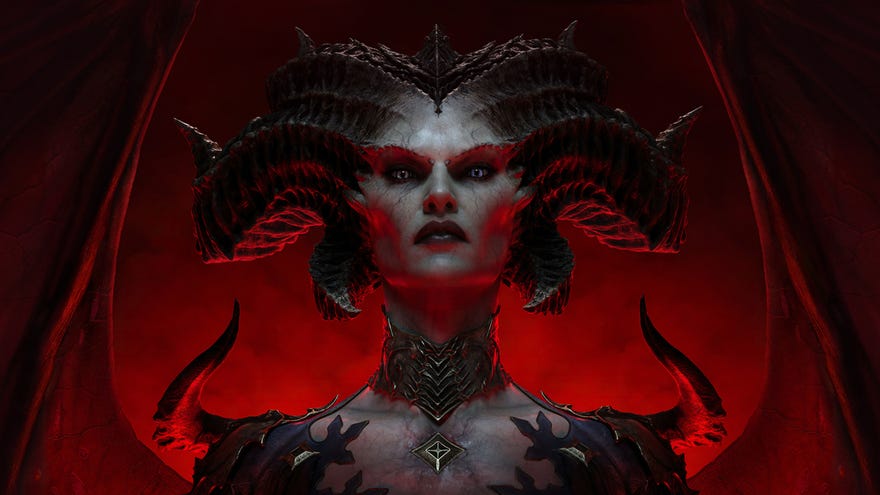 The hack-and-slashing world of Diablo 4 is already set to be massive, but next month's launch is only the beginning. Blizzard have detailed the action RPG's post-launch plans which include quarterly seasons, rotating cosmetics via an in-game shop, and of course, a battle pass - all of which was revealed during last night's developer livestream and a blog post.
Quarterly seasons bring with them new legendary items, battle passes, expected balance changes, and questlines. Interestingly, Blizzard say seasons will "introduce fresh concepts and ideas into the world of Sanctuary," although there's no word on what that could include. Season One plans to release in the latter half of July, but "to embark on this next chapter, you must first complete the campaign." That gives future players over a month to complete the base game's story before mounting off for more.
Diablo boss Rod Fergusson confirmed that future expansions would join the fray too.
Our unholy year of 2023 means any game with post-launch support also needs a battle pass, and Diablo 4 is no different. Each season's battle pass will include 27 free tiers and 63 premium tiers, so 90 altogether. Free tiers grant you cosmetics and a resource called Smouldering Ashes, which you can spend on Season Blessings that give you a bonus until the next season rolls around. Premium tiers have exclusive cosmetics themed around that season, as well as platinum currency used to buy more cosmetics and future battle passes. The premium battles pass will cost $10, meanwhile, there's also an accelerated battle pass that skips tiers for $25.
Grinding through a battle pass means you'll need to look at the season journeys, which list all the new content and objectives available in any given season. Completing these objectives rewards you with crafting materials, legendary aspects, and the resource favour, used for progressing the battle pass.
You can thankfully ignore most of the live-service parts, though, as Blizzard say neither the shop nor the premium battle pass tiers "provide anything greater than aesthetic variety." Activision Blizzard have previously inserted pay-to-win elements into Call Of Duty games after their release periods, however.
Blizzard are holding one last Server Slam this weekend, letting everyone test drive the upcoming sequel. Hopeful Diabloers can follow the download instructions here to take part.
---
Activision Blizzard are currently the subject of a number of legal actions, labour disputes and allegations of workplace harassment. Rock Paper Shotgun will continue to write about these issues, as well as covering Activision Blizzard games as part of our commitment to cover subjects of interest to our readers. The latest news can always be found under our Activision Blizzard tag.