Do You Play League Of Legends? Speak!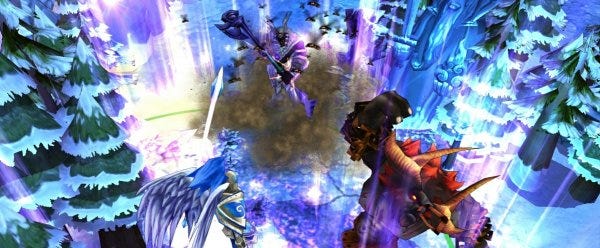 The League Of Legends noise machine has been loud this week, with a trailer for the new patch (below) which will nerf some of the more popular heroes, but also a big boasting stats release. Here's what they said: "As of today, 15 million people have registered to become League of Legends players. Each month, over 4 million people log in to play. And on each day, 1.4 million summoners play League of Legends together."
Four million! That's even more people than read RPS each month. My startling powers of logic lead me to reason that this means that some of you lot must also play League Of Legends. You have one comment thread: explain its appeal to me.