E3 2016 Press Conference Streams: What, When, And Where To Watch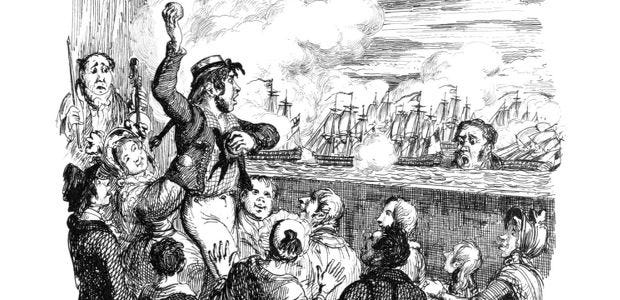 E3 isn't nearly as central to video games as it once was, given how many splendid games are now released without big publishers or marketing budgets, but it's still a lark innit? All those fancy video games, all in one place, all on stage singing and dancing, all in one week so dense with announcements that you'll miss most and only discover weeks later that they even happened? Very colourful. Lots of exciting loud noises too.
So! When are the big press conferences to watch? I'll tell you.
I think most things will simply be streamed on YouTube's E3 doodad this year and publishers' own YouTube channels - or Twitch, if you're a glutton for punishment. Kids these days don't know how good they've got it. I've watched E3 press conferences in some mighty painful ways in my time, low-res and stuttering through rebroadcasts of TV channels through some godforsaken plugin which crashes every five minutes, but YouTube makes streams actually quite nice. It took us too long to reach this point.
I'll be watching, so consider this a schedule of when to drink with your old pal Alice.
Electronic Arts
Sunday, June 12 - 1pm Pacific (9pm UK time)
They'll be showing more of Battlefield 1, obvs, including some 64-player action. Titanfall 2 will be stomping about, plus the Frostbitten FIFA 17 and whatnot. And surprises?
EA's E3 hub doodad is over here.
Bethesda
Sunday, June 12 - 7pm Pacific (3am on Monday UK time)
Show me all of the Dishonored 2, okay, cool, thanks.
Beyond that? They've got that bland-looking Elder Scrolls card game in the works. I imagine they'll show Doom and Fallout 4 DLC too. And who knows what the gangs behind The Evil Within and Wofenstein: The New Order have been working on?
After a rocky start to their recent branching-out, releasing duffers like Rogue Warrior, Bethesda have become quite exciting. I wonder if they have any surprises in store.
Maybe they'll even super-surprise everyone with Prey 2. Don't get your hopes up, considering officially it's cancelled. Though I suppose Bernband gave me most of what I wanted from Prey 2 anyway.
Microsoft
Monday, June 13 - 9:30am Pacific (5:30pm UK time)
A peek at Halo 5's sandbox Forge standalone, probably? Beyond that, I haven't the foggiest. Microsoft have been testing the waters with games for Windows 10 but haven't committed their proper big fancy games to PC yet. Maybe they'll say more now that everyone has upgraded to Windows 10 whether they want to or not.
Look, avoid saying anything daft about your role in the future of PC gaming and we'll get on just fine.
PC Gamer
Monday, June 13 - 11:30am Pacific (7:30pm UK time)
Our pals at the cheery RPS fanzine PC Gamer are running their PC Gaming Show again this year. They say they'll bring in folks including Paradox, TaleWorlds, Bohemia Interactive, Relic, Sega, and Boss Key, but I suspect this is all a front for their annual RPS Fan Poetry Slam and the RPS Diorama Competition. A little birdie tells me someone's made a cracking 'Alice drunk in a loch' scene with actual fish!
Ubisoft
Monday, June 13 - 1pm Pacific (9pm UK time)
Watch Dogs 2 is coming, we know. Maybe we'll see a hint of what Assassin's Creed is up to on its break. They'll also show open-world co-op shooter Ghost Recon: Wildlands, poopy RPG South Park: The Fractured But Whole, sword 'em up For Honor, and that Eagle Flight VR game. And surprises? They have said they've been working on something properly new-new.
I don't care what you say, I'm always pleased to see Rabbids goofing off. I like the bit where they yell "DAAAAHHH!" They should put Rabbids in the new Star Wars to meet the silly carpet man.
Ubisoft have a hub page thing and all.
And, of course, this will finally be the actual year Ubisoft really announce properly that they definitely are 100% making Beyond Good & Evil 2 seriously (yuh huh for real).
Sony
Monday, June 13 - 6pm Pacific (2am Tuesday UK time)
Oh, what the hell! If you're already committing to watching E3 press conferences anyway, why not? Think of the pageantry! Besides, they'll surely show a number of games that we'll see on PC too.
If we all coo loud enough at Final Fantasy XV, maybe Square Enix will finally stop pretending that it's not coming to PC later. The FFVII and XII remakes too.
Nintendo
Tuesday, June 14 - 9am Pacific (5pm UK time)
LOOK AT ALL THE BEAUTIFUL THINGS THEY WILL NEVER GIVE US