EA's Origin EULA Proves Even More Sinister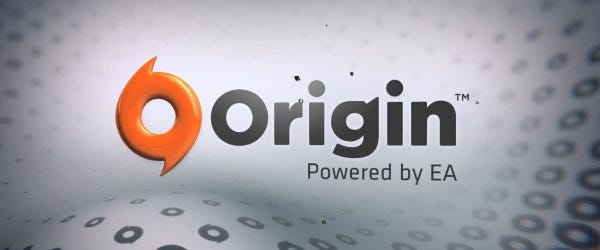 As spotted by the canny denizens of the Escapist forum, there is a quite extraordinary clause in the EULA of EA's new game service, Origin. One that may well make you think twice about letting the software on your PC. Under the title of "Consent to Collection and Use of Data", the clause states that by installing Origin you are giving EA permission to "collect, use, store and transmit technical and related information that identifies your computer, operating system, Application usage (including but not limited to successful installation and/or removal), software, software usage and peripheral hardware."
Which is to say, if you want to play Battlefield 3, or any other game that will require Origin to run, you're going to have to agree to that.
The full clause reads,
2. Consent to Collection and Use of Data.

You agree that EA may collect, use, store and transmit technical and related information that identifies your computer (including the Internet Protocol Address), operating system, Application usage (including but not limited to successful installation and/or removal), software, software usage and peripheral hardware, that may be gathered periodically to facilitate the provision of software updates, dynamically served content, product support and other services to you, including online services. EA may also use this information combined with personal information for marketing purposes and to improve our products and services. We may also share that data with our third party service providers in a form that does not personally identify you. IF YOU DO NOT WANT EA TO COLLECT, USE, STORE, TRANSMIT OR DISPLAY THE DATA DESCRIBED IN THIS SECTION, PLEASE DO NOT INSTALL OR USE THE APPLICATION. This and all other data provided to EA and/or collected by EA in connection with your installation and use of this Application is collected, used, stored and transmitted in accordance with EA's Privacy Policy located at www.ea.com. To the extent that anything in this section conflicts with the terms of EA's Privacy Policy, the terms of the Privacy Policy shall control.
It's not unusual for such software to collect information from your computer relating to itself, and it's not unknown that using that software means you agree to this information being distributed anonymously to third parties. Steam, for instance, warns that it will,
"store information on a user's hard drive that is used in conjunction with online play of Valve products. This includes a unique authorization key or CD-Key that is either entered by the user or downloaded automatically during product registration. This authorization key is used to identify a user as valid and allow access to Valve's products. Information regarding Steam billing, your Steam account, your Internet connection and the Valve software installed on your computer are uploaded to the server in connection with your use of Steam and Valve software."
But there's a significant difference. Valve's policy is self-restricted to anything on your PC directly relating to its own products. EA's is so broad that it gives the publisher permission to scan your entire hard drive, and report back absolutely anything you may have installed, and indeed when you may use it, and then pass that information on the third parties.
Now, they may well mean for this clause to provide them the same opportunities as Valve's and others', intending only to allow information about the use of Origin, and Origin-run software, to be fed back to their sinister super-computers. It could simply be in place to provide a better service for Origin customers. But crucially, that's absolutely not what you're agreeing to when you absently click "Agree" during the install. What you're agreeing to is for EA to have a free pass to scan your PC and gather absolutely anything it wants.
And then even more creepily, they say they intend to take such information, combine it with personal information about you, and use it to advertise directly to you. However, when selling on this free-for-all on your computer's contents, they'll at least remove personally identifying information. Gosh, thanks.
It strikes us as beyond acceptable. And so much more serious now that EA has made its intentions clear to make so many of their games exclusively delivered through Origin. Were there a choice about what you'd use to play Battlefield 3, Mass Effect 3, etc, then gamers could opt out of allowing Origin on their systems while such a policy is in place. But instead it's a case of agree to such remarkable terms, or don't play their games at all.
We've contacted EA to ask if they understand gamers' shock at this policy, and to find out if there is any chance of its being revoked, or heavily re-worded. This isn't an issue over publishers having their own distribution services, and Origin works fine for me. But when you're asked to give up such fundamental personal information to be able to use it, and when it's the only option to play games, this becomes an extremely serious matter.
This is of course the second time the wording of Origin's EULA has caused concern, with previous worries that they were reserving the right to delete accounts after two years of inactivity, which they've since put at rest. We'll let you know as soon as we hear anything back from EA.
Edit: Some have pointed out that similar clauses have been in previous EA EULAs. Two things: Firstly, often it was optional whether you played those games online, and as such sent such data. Secondly, that doesn't make it okay! It's still an enormous violation of privacy that deserves being addressed.