EA's Origin Leaves The Doors Unlocked, Looting Ensues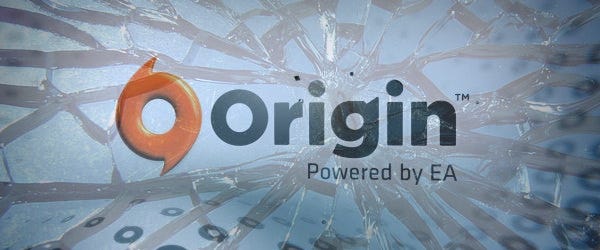 As spotted by Kotaku, this weekend EA's Origin had a sudden burst of not quite intentional generosity. As a thank you for completing a survey, a few customers were sent a voucher for $20 for the digital store, allowing them to download a free game. Except, well, EA forgot to make that code a one-time only thing. Can you guess what happened next?
Not only were those who legitimately received the code able to loot the store without restriction, but of course those codes could then be used by someone else. A close friend? A neighbour? No, of course, Reddit. Everyone in North America was able to plunder the store and download multiple games for free. Well, those in N.A. who read the Reddit thread.
Obviously EA has severed the code's magic powers by now, but what remains to be seen is what happens to all that free content so many people have enjoyed. It would seem to me that EA handed out a voucher that allowed this - can someone be considered criminal for having taken advantage of it? Or is this equivalent to their having left the shop unlocked over the weekend, meaning people could walk in and take stuff? Internet - you confuse all ethics! In fact, it would seem reasonably likely that if there's a code that allows this out there, that EA may not have any legal right to take the content back. But my goodness, they must have lost an awful lot of money this weekend, and they're not going to like it.
Edit: EA have said they'll honour all uses of the code this weekend! Gosh. Thanks Talkar.