Endless Space 2 adds multiplayer, Riftborn faction
Blastoff!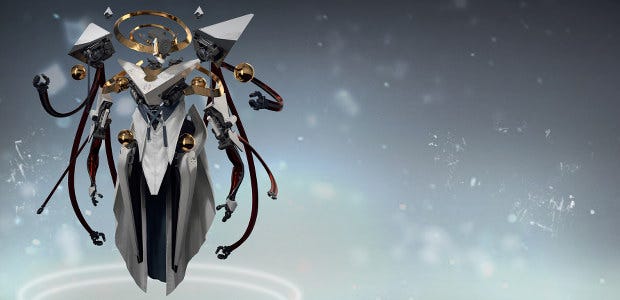 In its early access mission to seek out new features and new civilizations, Endless Space 2 [official site] today encountered some corkers. Multiplayer is now in, supporting up to eight players, and a new faction has entered the 4X scrap too. The Riftborn are a lifeform from another dimension forced into ours, packing mighty time-manipulation powers and some ↑ natty threads. Here, meet 'em in this video:
I know, you kids are always yelling "'flip' the lore", so let's see what the Riftborn actually do. As this trailer for the update explains, they have the power to speed, slow, and even freeze time in systems. Their ships can be crammed full of more modules than other factions too, though they are hyper-specialised and relatively inflexible.
Other changes in update 0.3.2 include new quests, balance tweaks, new minor factions, Large-size galaxies, and other stuff that brings it closer to finished. Hit the patch notes for full details.
We've still no firm word on when Endless Space 2 will launch in full. If you want in right now, it's £26.24/29,99€/$29.99 on Steam. Adam had a go when Endless Space 2 first hit early access last year, having a good time but deciding he'd rather wait until it was finished. That's a perfectly good option.