Endless Space 2 update improves AI, adds new hero
Do you dare?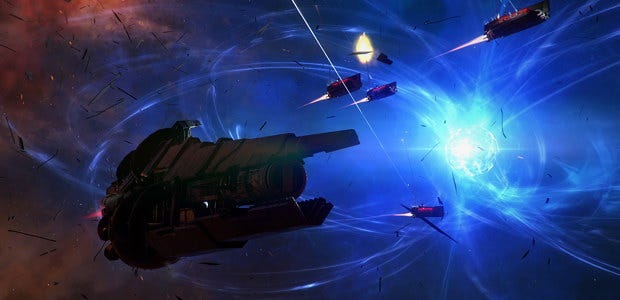 I don't wish to sound callous but: if you find someone imprisoned inside a neutron star, leave them there. They're probably in there for a very good reason. And apparently they're powerful enough to survive being inside a neutron star. Leave well enough alone. But a spacefool like you will charge right in, I know, eager to complete the new quest which has arrived in Endless Space 2 [official site] with the launch of its 'Stellar Prisoner' update. Yup, Amplitude's space strategy game left early access in May (it's great, by the way) but updates are still rolling.
Perhaps the biggest features of the patch are underlying changes like improvements to the AI and performance, expanded mod support, and several desync fixes. But, to jazz things up, the patch also brings two unique planets, new unique anomalies, and new heroes - including that one rescued from the star. I still think it sounds a terrible idea but I suppose it is your galaxy to risk destroying.
Check update 1.0.18's patch notes for more details.
Amplitude Studios are working on more updates. Still to come are features including fighters and bombers (ship types introduced to the first Endless Space with one of its expansions) and presumably more bug fixes and tweaks.