Endless Space About To Begin, 4th July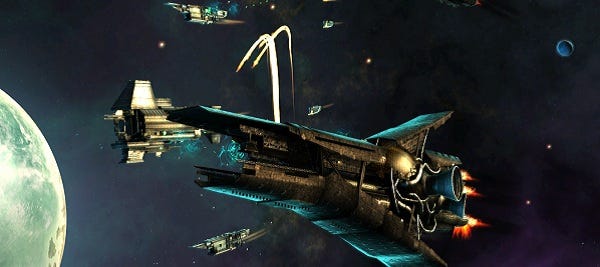 My plan is to release a 7X game. eXplore, eXpand, eXploit, eXterminate, eXasperation, eXboyfriend, eXit ab urso actus. But until my great day reaches us, you'll have to put up with just the four Xs, and as soon as the 4th July. That's the date that's just been put on Endless Space, Amplitude's scifi strategy that's looking rather good.
The Steam-based beta was apparently a success, with over 20,000 people pitching in to getting it ship-shape (GEDDIT?). And it's safe to say that Adam rather slightly perhaps kind of adored it when he played.
Americans, you can use this to celebrate the holiday! Non-Americans, you can, er, play this on that day.