Eurogamer: No One Lives Forever Retro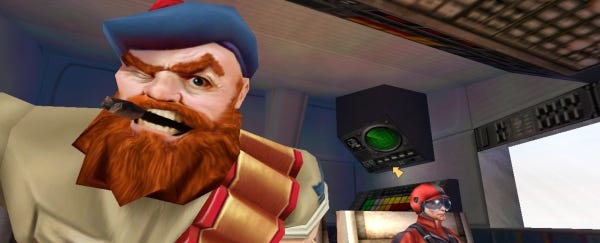 Yesterday saw my No One Lives Forever retrospective appear on the mighty Eurogamer. Maybe you'd like to read a thing like that. A thing like that begins like this:
They say money makes the world go round, but this is somewhat inaccurate. Leftover momentum from the solar nebula makes the world go round. Money, in fact, is not responsible for rotation, gravity, nor indeed any number of other phenomena in the galaxy. It does, however, occasionally make games less interesting. You simply couldn't make No One Lives Forever today. You couldn't because it would be too long, require far too many assets, and most significantly of all, risk all the cost of development on a comedy game - a genre that no longer exists. Its international scale, its enormous volume of content and its emphasis on making you laugh add up to something that feels like it's from another age - an age before an FPS lasted six hours and cost $250 million.