EVE's Project Legion Scrapped, New FPS Coming
Sky rockets in flight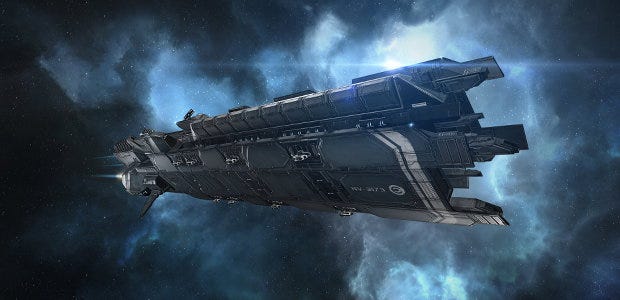 EVE Online developers CCP are working on a new FPS spin-off from their space MMO for PC. No, not Dust 514. No, not Project Legion - but that's closer.
You know, I'd forgotten that they even announced Project Legion, as we haven't heard much since May 2014. CCP had always billed Project Legion as a prototype, though, so it's perhaps not surprising news that they've sorta scrapped it. This mystery new FPS will build upon Legion's ideas, and we should hear more about it in April.
The announcement last week explains that CCP Shanghai are behind this new FPS which, yes, is also still considered a prototype.
"Their experience is being utilized to build a new game from scratch using Unreal Engine 4 while harnessing all our learnings from Dust 514. This is in many ways an evolution of Project Legion, the concept we announced at EVE Fanfest 2014, but without the limitations of technical debt and development paths we quickly discovered in that effort that could never serve as a future-proof technology base for a full production game."
They'll take more about it at EVE Fanfest on April 21st.
CCP also announced they're shutting down Dust 514, the free-to-play FPS spin-off for PlayStation 3. Dust actually ties into EVE a little bit, with Dust's ground battles affecting who controls planets and EVE's players able to bombard Dust battlefields from orbit. Dust will shut down on May 30th.