FREE 3: A final trio of £0 alternatives
No money fun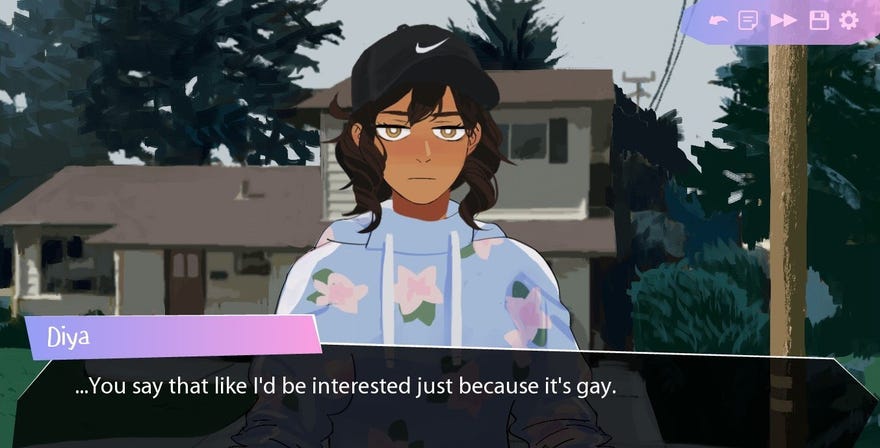 Looking for more free games? Check out our round up of the best free PC games that you can download and play right now.
The week is finally drawing to a close, and so too is three free for E3, our series giving some suggestions of no cost, already available games to tide you over. We've already shown off six, so let's get stuck in to the last trio to round things off.
Instead of The Last of Us Part II, play...
Butterfly Soup by Brianna Lei
A touching, funny, and authentic story of queer Asian girls falling in love and playing baseball. Live out the high school experience as each of the four main characters, dealing with issues like gender roles, mental health, and parental abuse. But far from being doom and gloom, this game shines in its heartwarming portrayal of great friends supporting one another (and endlessly sharing memes). It's pay-what-you-want, and Alyse Stanley spoke to its creator about the coming Butterfly Soup 2 back in February.
Instead of Just Cause 4, play...
Wobble Yoga by Jenny Jiao Hsia
Dig in to the physics based chaos of yoga. Twist and contort yourself into each of the very appropriately named poses as best you can, controlling (or failing to control) each joint independently. Things can escalate very quickly here – good luck getting up again if you fall over!
Instead of Fallout 76, play...
Where the Goats Are by Memory of God
Play as a goat farmer going about her quiet days. Get into a quiet routine of pottering around the yard, following a simple and meditative ritual of looking after animals, making cheese, and waiting for the postman. Your only visitor will deliver letters from your family in the city, and, slowly, these notes unravel a story of the world outside falling apart, while you continue to tend your farm. The apocalypse is coming, but it's peaceful here for now.
Three Free For E3's third year has ended, but you can find more no-money fun in our best free games list. Or hit up the tag page for the rest of our E3 2018 coverage.