Free To Zombie: Team Fortress 2's Halloween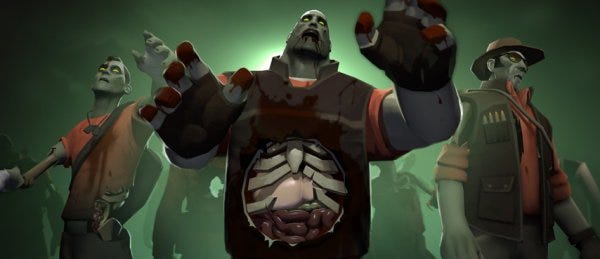 This year's Team Fortress 2 Halloween event has been stripped of its cobwebbed shrouds and revealed to be one of supernatural shenanigans: there will be spells, there will be zombies, there will be spooky achievements, and there might owls. (I can't tell if that's just for illustrative purposes.) Relevantly: there's a new King Of The Hill mode featuring a wizard, and a new Man Vs Machine mode where the robots are "800" zombies, which is called Wave 666. Both look enticing, in a "don't touch that green glow!" sort of way.
You can read more about it here. And there's a comic here. And the event kicks off today. Good luck, freemarines!