FromSoft's mech-action game Armored Core 6: Fires Of Rubicon comes out in August
Plenty of fire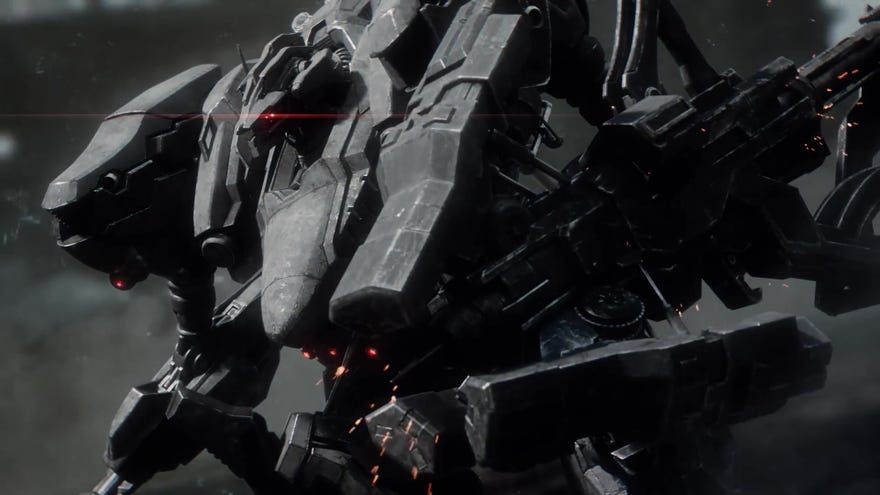 Armored Core 6: Fires Of Rubicon is dropping into action on August 25th, developer FromSoftware have announced. Last December, the studio most famous for Dark Souls and Elden Ring announced they were returning to their mecha action roots, and we now have the first gameplay trailer showing off those chunky mechs and huge explosions. Take a look below.
The story focuses on a mysterious substance called Coral, which was initially exploited as an energy source before causing a catastrophe and engulfing nearby planets in flames - creating the appropriately titled Burning Star System. That deadly substance has resurfaced and caught the eye of both resistance groups and money-hungry corporations alike, leaving you - and your bulky mech - caught in the crossfire.
Fans are likely curious about the shooty parts and that sounds mostly intact. You'll be battling other mega-sized contraptions in both ground and airborne combat, switching between close-range bashing and faraway shooting. Late last year, the team promised they were following "the core concept of Armored Core" in this sixth entry, rather than adding their famous "Soulsborne type gameplay" to the series. That promise seems to be unbroken as the above trailer features the series' highly mobile movement patterns and endless barrage of missiles.
FromSoftware are instead carrying over other difficulty-related lessons to Armored Core 6. Speaking with Xbox Wire, game director Masaru Yamamura said he want players to "enjoy using their ingenuity and creativity" in the same ways they do in Soulsborne games. Specifically when it comes to boss fights, players can observe an enemy's patterns and then retreat to reconfigure their mechs, only to come back stronger and/or more confident.
Armored Core 6: Fires Of Rubicon is launching on PC via Steam for £50/$60/€60. It'll also be available on Xbox and Playstation consoles on the same day - August 25th.