GDFree: Desktop Dungeons Is Open To All During GDC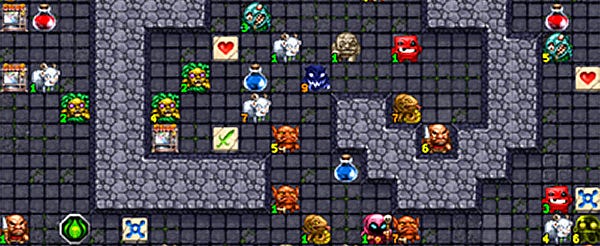 Things you will need to play IGF award winning rogue-like Desktop Dungeons for free between March 5-10: a browser, Unity, the finger strength of a champion boulderer, ten minutes per game, and, if you're being picky, a central nervous system, oxygen, the unknowable spark of life that brought us all unto this earth, pants, etc. But mostly it's a browser and the time. It's been a while since Alec got hooked on the treat-sized charms of the rogue-like, and I'm frankly still amazed it has the beta tag. It has remained resolutely beta-ed up, with access given to those who've pre-ordered. If you were unsure if propping up development was for you, then unless you played the free version that's been lying dormant for a few years, you can finally test the waters.

When you sign up, you'll receive an e-mail within 20 minutes: you could have played two games of Desktop Dungeons in that time. If that's too much time to ponder if you'll play it or not, here's a short video that will show you the massive amount of clicking you're about to get yourself into. It's only 7 minutes long, and shows a lot of clicking on things.