Get 16GB of DDR4 RAM for £35 using this Ebay code
APRIL10 is the name of the game.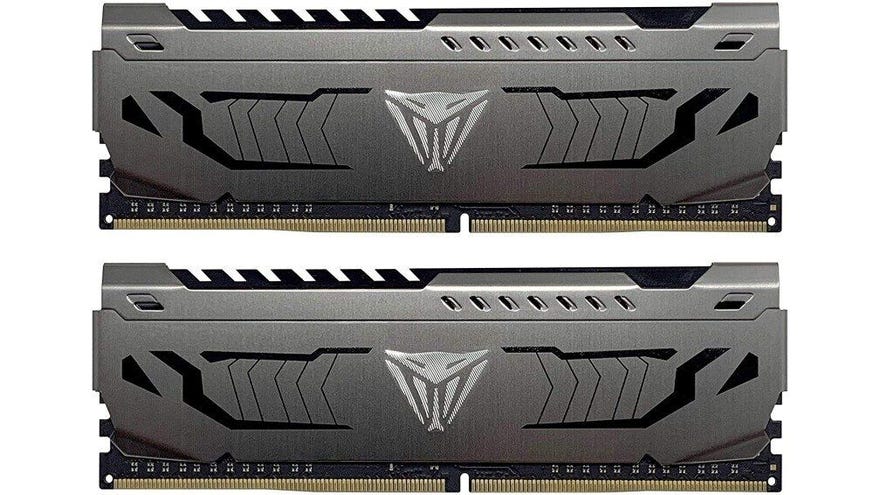 The best thing about DDR4 RAM is that you really don't need to spend much at all to get a good-speed kit at almost any capacity. Normally we've covered 32GB and 64GB kits in the past, but today it's time to look at the mainstream, entry-level option: a 16GB dual-channel kit, comprising of two matching 8GB sticks. Normally we'd expect to pay around £50 for these, but now it's possible to pick up one for just £35 thanks to the Ebay code APRIL10.
This is a particularly good deal as it's for a well-regarded Patriot Viper Steel kit, rated at 3200MT/s with CL16 timings. That's the current value sweetspot for DDR4 systems, as it provides a noticeable performance benefit over 2133MT/s and 2400MT/s systems while costing significantly less than 3600MT/s, 4000MT/s and faster kits. We see steady gains up until around 3600MT/s and then extra frequency starts offering diminishing returns, so this 3200MT/s to 3600MT/s range is ideal for most use cases.
Otherwise, there's not too much to say about this deal. If you're building a new system or upgrading an older one with significantly slower RAM (or worse, as a single stick), then this makes a lot of sense. Even the high-end Intel Core i9 13900K processor can be paired with DDR4 RAM and still perform well. We are starting to see price drops on DDR5 too, but for most people the gains are too small - and not frequently enough realised - to make it a worthwhile choice; almost always you'll see better performance improvements from maximising your GPU and CPU rather than opting for fast RAM!
Anyway, it's getting late so let's leave it there. Thanks for joining me once again and I'll catch you again for one more deal tomorrow to round out the week!