Get five Arctic 140mm case fans for £22 with this Amazon deal
Fill your case with critically-acclaimed fans that balance noise and airflow.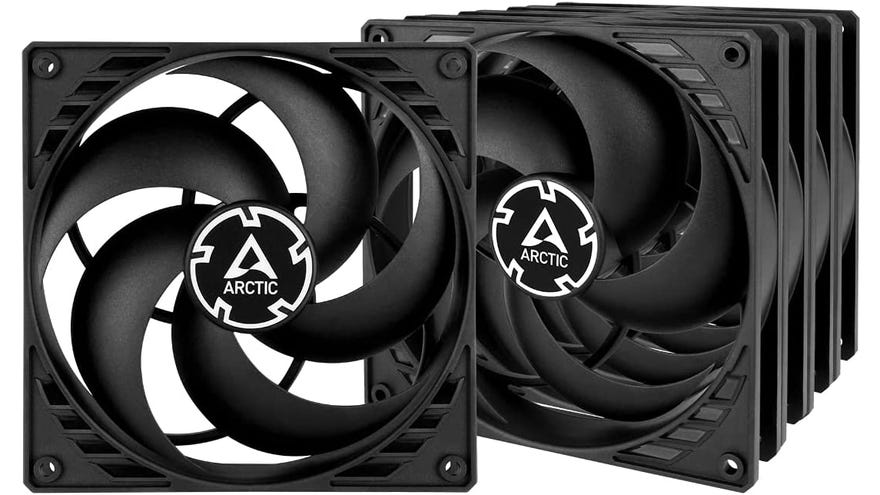 Every PC* needs fans, so why not pick up some of the best value options for a historic low price? Arctic's P14 140mm fans are great performers as both radiator and case fans, although they're intended primarily for the former. They've attracted strong user and critical reviews since debuting a few years back, as they offer a good balance of airflow, pressure, noise and price, and now you can pick up a five-pack for just £22 - a solid £5 off their normal cost, and the cheapest they've been since 2020.
*OK, there are some passively cooled PCs, but most of us have at least one case or radiator fan contributing to our airflow needs!
These fans are a nice value-oriented alternative to the current trend of RGB models, which typically require a lot of extra complexity and cost to get working - including RGB controller cards and/or software, more than double the number of cables and extremely steep prices for name-brand options. The Arctic P14, on the other hand, offer a simple but classy look and a super affordable price - even massive full-size cases with multiple AiOs could be kitted out with one or two of these packs, compared to £50+ for just three RGB fans from Corsair.
While the fans do impress in terms of performance, value and durability, these are non-PWM fans with a 3-pin controller, so you have no ability to alter their speed in response to CPU temperatures. Given that these are often paired with a radiator, this isn't a massive deal as the 1700RPM full-speed mode should produce a good amount of airflow without noticeable fan noise, but if you wanted to have the fans stop completely under idle load or ramp up to the maximum to get the most out of your AiO, then a PWM alternative would make sense - but of course cost more.
You can at least control their set speed in most BIOS and motherboard software packages, where decreasing the voltage provided will slow the fans and vice versa, to get the balance of performance and noise where you want it. For me, if the PC is going under my desk anyway, this is a perfectly adequate set-and-forget situation that makes sense given the extremely low asking price.
Finally, note that these are 140mm fans, so they're suitable for case fan slots that are 140mm, or for 140mm, 280mm, 420mm or 560mm radiators. If you'd prefer a 120mm alternative, check out the Artic P12 which are five for £21.
What do you think of this deal? Are you a fan or do you want to air your grievances? I for one think that this is a pretty cool option. Blow up my inbox via the comments below; I'd love to shoot the breeze with you.