Get some guy's favourite wired PC gaming headset for £37 - after nearly 40% off
Razer's BlackShark V2 X headphones are comfy, sound great and have no RGB.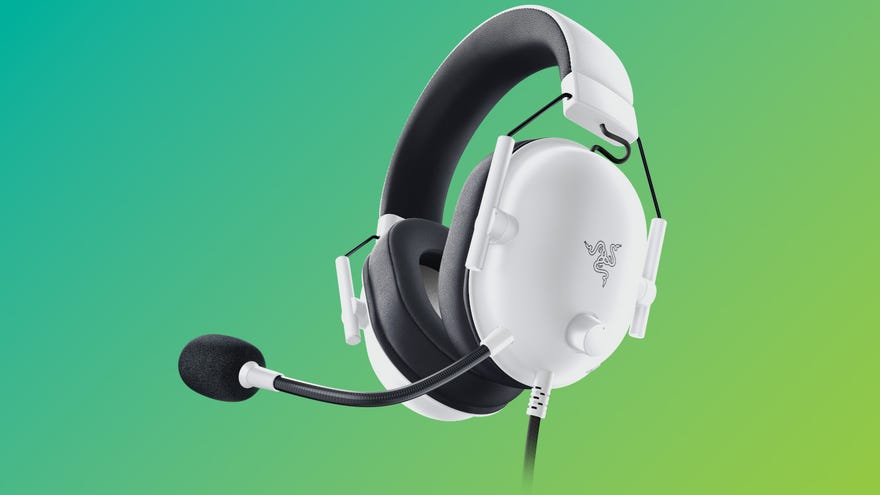 Razer's BlackShark V2 X is an incredible value gaming headset even at its £60 RRP, but today you can pick it up in a fetching white colourway for just £37 at Amazon UK. That's by far the cheapest we've ever seen this model and a pretty much unbeatable bargain for a gaming headset of this quality.
The BlackShark V2 X is one that we've recommended for some time over at my main digs at Digital Foundry, thanks to its light, comfortable "chopper headset" design, good quality microphone and clear, balanced audio. Here's the write-up I provided when listing these as our #1 choice for PC gaming headsets:
"...these headphones are a treat to use for gaming or music, with a wide sound stage, accurate sound and good imaging provided by newly designed 50mm drivers... the ears are well sealed to block out distracting background sounds [and the] athletic-knit-covered memory foam ear pads remained comfortable for hours, no doubt aided by the light weight of the headset..."
As these headphones use a simple 3.5mm connection, you can also use them with gaming consoles, Steam Deck, mobile phones (potentially requiring an adapter), tablets and so on.
I'm a massive fan of these headphones, as the writeup above hopefully illustrates, so do check out some (glowing) reviews and the deal page linked above - I think you'll be impressed if you pick these up!
If you've used these headphones before, let me know in the comments below - and stay tuned for one more PC deal to close out this week!