Get the RPS-recommended Razer Iskur gaming chair for £265
A comfy option with a clever lumbar support feature.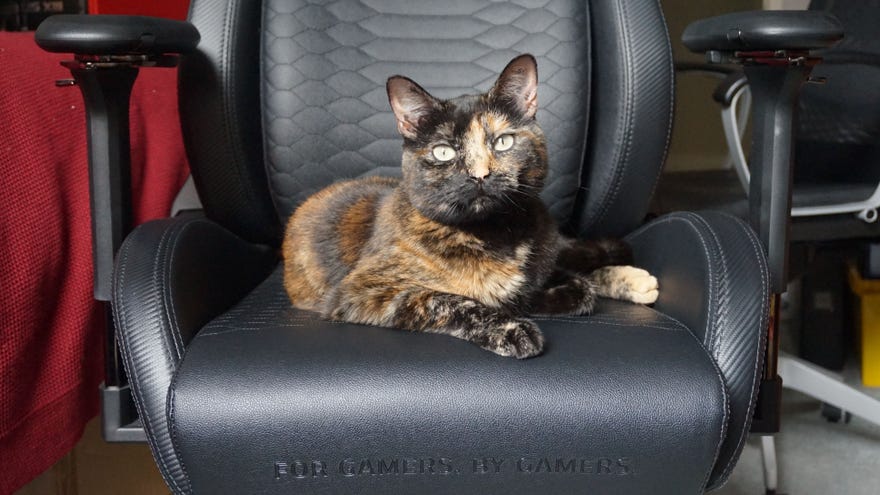 The Razer Iskur is one of the few gaming chairs on the market to get the RPS seal of approval, following a review by Katherine back in 2021, and now it's been discounted over on Ebuyer.
Specifically, you can now pick up this once-£500 chair for £265 shipped, a great price for a comfortable option that suits larger frames and offers a clever lumbar support adjustment feature. For context, the same chair costs £444 on Amazon UK!
Coincidentally, I've also tested out the Razer Iskur at home, and found it - like Katherine - to be one of the better gaming chair options, with a fairly restrained design (as long as you're OK with a black chair with green highlights and a Razer logo or two), a good degree of adjustability to dial in a comfortable seating position and good build quality all around.
It rolls around my carpeted room better than many of its contemporaries, and the relatively high back rest and lumbar support adjustment make it quite comfortable as well. This latter feature takes the form of a dial on the side of the chair, which you can roll to adjust the padding in and out, matching it to the curvature of your back to ensure you can keep good posture and remain supported.
This isn't the very cheapest that the Iskur has ever been, but it's within £20 or so, so well worth picking up if you're in the market for a gaming chair.
Do you rate this category at all, or do you prefer an office chair? What's your current recommendation for sitting at your PC? Let me know in the comments below, and stay tuned for more PC deals as we discover them!