Get this massive 2TB Kingston SSD for just £77.50
A new record low UK price for a PCIe 4.0 drive of this size.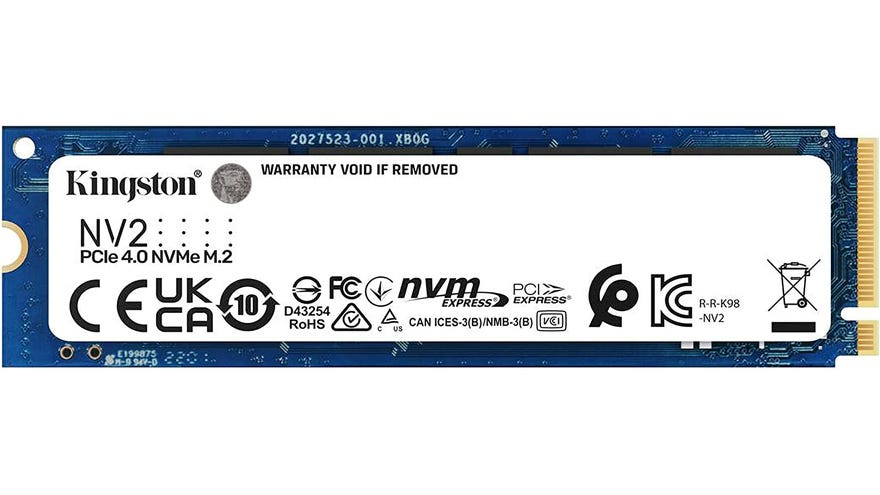 The Kingston NV2 is a budget PCIe 4.0 drive, designed to be assembled from the cheapest available components to deliver a decent baseline of performance. That makes it often an aggressively priced SSD compared to others at similar speeds, and today Box are offering the 2TB model for just £77.50. That's the lowest price we've ever seen for a 2TB PCIe 4.0 SSD and a deal worth writing up, IMO.
We've covered the Kingston NV2 before, when the 1TB model was the first PCIe 4.0 drive to cross the 1TB barrier. Back then, we were impressed by the huge amount of storage available at the price, a trend that goes even further today, but the actual performance of the drive is reasonable too.
This is a QLC drive without a DRAM cache, so sustained performance and longevity aren't strong points - I definitely wouldn't recommend this drive for video production, for instance, or other heavy content creation tasks. However, for gaming, media or even as an OS drive on a lower-tier machine, it should do quite well.

With read speeds of 3500MB/s and write speeds of 2100MB/s, it's still significantly faster than even the best SATA SSD (which maxes out at around 550MB/s due to interface limitations), and competitive with early PCIe 3.0 SSDs in terms of peak sequential performance. Reviews from the likes of Techpowerup show quite strong performance too, with the drive exceeding its quoted specs in their testing - athough as Kingston state, the NV2 can be made from a variety of components (controller, NAND) and therefore the quoted specs act more of a guaranteed minimum than a completely accurate description.
If that sounds OK to you, then I reckon this is an awesome deal - go pick up a big ol' drive if you need one! And if you do pick one up, be sure to report back as to its performance after some real-world testing. I'd be keen to hear your results!