Global Agenda Establishes Recursive Colony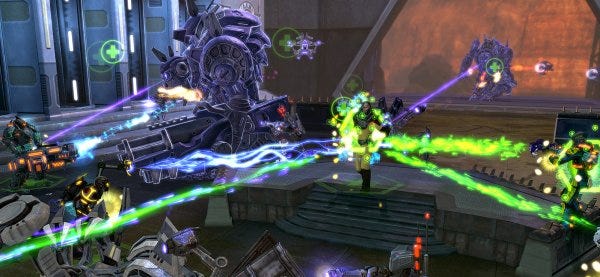 Hi-Rez send word that their new expansion for moderately entertaining free-to-play jetpacks 'n shooty sci-fi MMO combat game, Global Agenda, has arrived. It's called Recursive Colony, and is free to all players. But what is it? Well: "Recursive Colony puts the players against an army of self-replicating robots invading the once-safe haven of Dome City." It also adds new PvE and PvP maps, the ability to transfer between open zone instances, as well as new crafting stuff, pets, and so on. It's quite the download of additional content, some of which is illustrated by the trailer which I have posted below.



Look at all those robots! They're going to get shot right up.