Gluggy Lovely: Treasure Adventure World Trailer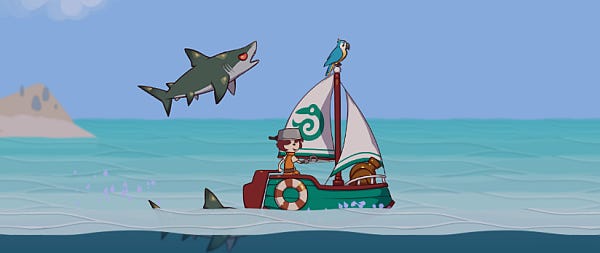 Developers are always suggesting the best way to get into the games industry is to 'make something'. Not anything, though. You can't assemble a day bed and walk into Bethesda demanding a job making Skyrim expansions. No, they mean you should make a game, or a bit of a game, or something gamey. If you made a game about a day bed, maybe you'd have a chance? That's what Stephen Orlando did when he made Treasure Adventure Game, a wonderful and free adventure platformer that was all game (but not about a day bed). He's since been working on Treasure Adventure World, a remix and remake of it that will definitely place him in the games industry if you buy it. There's a 'help me fund it' page here. Trailer is below.

As you can see, the pixels of the original have been shaved and sanded, and the whole thing looks a lot more polished. With more puzzles and islands to explore, and a shinier front-end it might even be more gamey? Not that there was anything wrong with the original. Well done, Robit Studios, this is clearly in the purview of the games industry. Have a hat!
It should be out in early 2014. Want to help it out on Greenlight?