Grab an RTX 4060 gaming laptop with DLSS 3 for £1099
A brand new Acer machine with Ryzen 7735HS CPU and Nvidia's mid-tier laptop graphics card.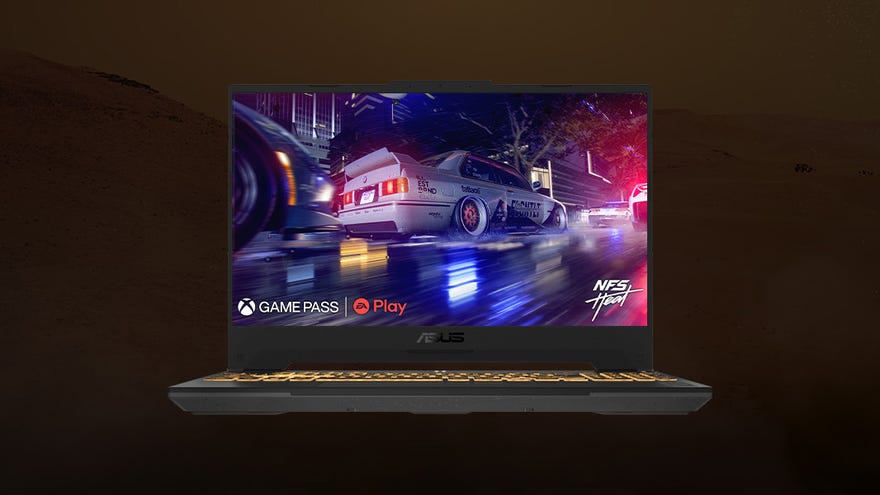 The latest wave of gaming laptops has hit the (virtual) shelves, and it's now possible to pick up an RTX 4060 gaming laptop for just over a grand.
The Asus Tuf A15 is down to £1099 at Amazon, a great value for a machine that includes the aforementioned GPU rated up to a 140W TDP, a Ryzen 7735HS CPU, 16GB of DDR5 RAM, 512GB NVMe SSD, a 15-inch 1080p 144Hz IPS display and a 90Wh battery with fast charging.
It's a potent spec sheet for sure, but there's more to like about this Asus laptop too. Port selection is excellent, with HDMI 2.1, Thunderbolt 4, USB-C, two USB-A, a headphone jack, gigabit ethernet and a power input. There's also a webcam up top, something that Asus went through a period of not including, so that's handy what with all of this work-from-home business that has become something of a new norm.
The durable chassis meets US/UK military specifications for drop, shock and temperature resistance too, which is a nice thing to have for any machine that'll be used on the go. I also like the design of the machine, which isn't too gamer-y, especially if you choose to set the single-zone RGB backlit keyboard to white, with more subtle indicators like mech-inspired motifs on the keyboard tray. Speaking of which, you get a full UK layout including a numpad here, with a good sized Windows Precision trackpad below.
I'm sure we'll see greater reductions on RTX 40-series-equipped laptops in a period of months, but for now the new generation already offers a nice increase in performance over what was available at a similar price point this time last year.
What do you think about this laptop - do the specs, design and price suit you? Let me know in the comments below.