Grab an RTX 4070 Ti gaming PC for £1260 with Diablo 4 and a free headset
Or the same extras with an RTX 4070 PC for £1091.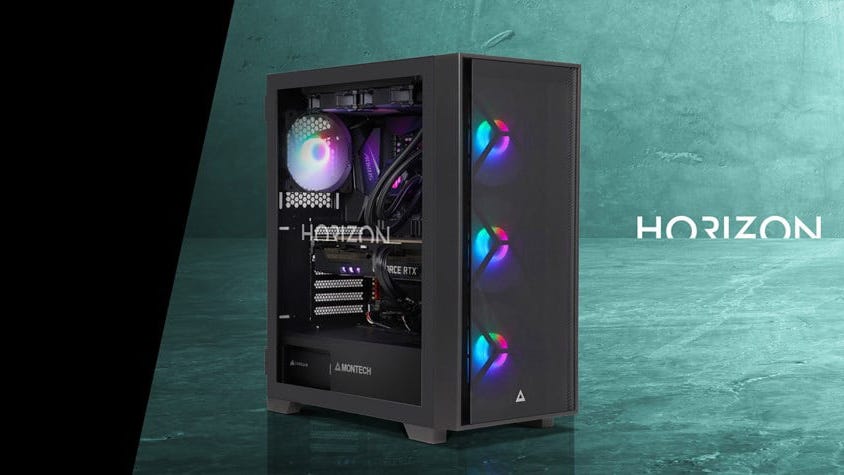 Right now you can pick up a great deal on a powerful RTX 4070 Ti gaming PC over at CCL, equipped with a Core i5 12400F processor, 16GB DDR4-3200 RAM, an MSI Pro B660M-E motherboard and 1TB Kingston NV2 NVMe SSD - all for £1260. That's an awesome spec for gaming at 1080p, 1440p and even 4K - such is the power of this mighty GPU!
To get this price, plus two freebies - a copy of Diablo 4 (£60) and a gaming headset (£30) - select the "No OS" option and use code GAMER40 at the checkout.
You can of course opt to get Windows preinstalled if you prefer, but you can also use a USB stick and any unused Windows keys you've already got, including those from previous versions of Windows, to install the OS yourself. And, as the Steam Deck proves, gaming on Linux is getting pretty damn good - and of course, Linux is completely free (as in beer and as in speech).
If the RTX 4070 Ti is a bit beyond your budget, there is another great option - a build based around the RTX 4070, this time an AMD build with a Ryzen 7 5700G APU, 32GB DDR4 and 1TB SSD. This one is down to £1091 when you use the same GAMER40 code at checkout, and comes with the same free copy of Diablo 4 and the same free headset.
Both PCs should offer an extremely solid gaming experience right out of the box, with excellent rasterised performance up to 4K, plus RT frame-rates that embarass AMD's closest competitors. DLSS 2 and DLSS 3 are also nice value-adds that help keep frame-rates high, with more games supported than AMD's FSR 2 or Intel's XeSS.
For more info on how much performance you can expect, take a look at the RPS reviews of the RTX 4070 Ti and RTX 4070! I've also worked on the Digital Foundry reviews of these cards, which you can Google if you're interested.
You also get the piece of mind of a three-year warranty including parts and labour, and the knowledge that someone that knows what they're doing is going to make this for you and send it your way - while you get on with the fun stuff, like actually playing games.