Grab an RX 6600 graphics card for £210 after a 10% discount
A good price for a strong 1080p gaming GPU.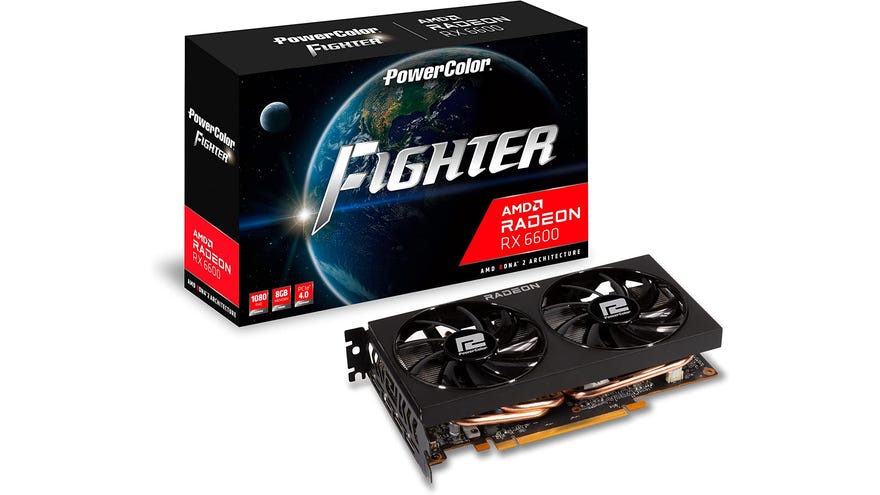 The Radeon RX 6600 is a strong option for 1080p gaming, and you can now pick one up for just £212 at Ebuyer's store on Ebay, nearly £90 cheaper than it debuted in 2021. To knock 10% off the listed price, use code APRIL10 at the checkout.
The RX 6600 is a partially-activated version of the RX 6600 XT with lower clock frequencies, four fewer CUs (compute units) and lower power draw (132W vs 160W). With 8GB of RAM on board, you should be pretty comfy in most AAA games at 1080p, and you might even be able to stretch to 1440p if you're willing to turn down some settings.
You also get the benefits of AMD's image upscaling tech, FSR 2, as well as its excellent control panel, low latency modes and so on. This can make the 6600 a reasonable upgrade over an older graphics card, even though higher-tier options in this generation provide better out-and-out performance.
With a significant step up to the RX 6600 XT or 6650 XT - the cheapest I've found is £309 - this is a good option if you have a constrained budget and a 1080p screen.
Otherwise, you may wish to wait until newer graphics cards are released, although both AMD and Nvidia appear to be dragging their feet when it comes to releasing anything below a mid-range card in their lineups. I guess we'll see how it goes!