Grab an Xbox Wireless Controller for £35 via a 20% Ebay discount code
The best PC gamepad.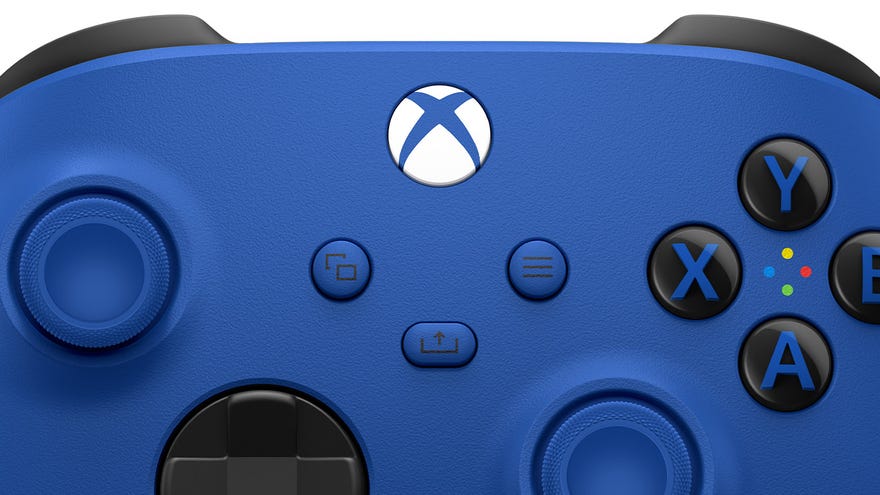 Want an Xbox controller? This official controller in Shock Blue is available for £35 brand new at CCL's Ebay store when you use the code CATCH20. That's a handy £5 cheaper than any equivalent controller on Amazon, and the best deal we've seen for these gamepads since Black Friday last year.
The last time I wrote up a deal on these gamepads I received a bit of stick for writing "a very padded article" given the subject matter, so I just wanted to say that if you are familiar with Xbox controllers and have used them in the past, please ignore the rest of this post and click on the link above if you're interested.
For anyone else that still might be reading, there are some things to keep in mind when considering these controllers for PC use. Most of these things are quite positive - the Xbox controller has long been well-supported in Windows, with most games showing Xbox-style prompts rather than PlayStation-style ones, and of course drivers are pre-installed.
However, it's worth keeping in mind that these controllers can connect via Bluetooth or USB by default, but you'd need to pick up an Xbox Wireless Adapter for the lowest latency wireless connection. The official solution here is often out of stock, apart from as a bundle with a controller in black for £55 but you can pick up a third-party model for £20.
Furthermore, these controllers use AA batteries, so we recommend picking up some rechargeables (like the excellent Eneloop Pros) if you plan on using the controller regularly. You can also pick up kits that replace the AA batteries with a lithium-ion battery pack that charges over USB. This is one popular example.
That's pretty much everything you need to know, so I'll close things out there. I hope this was helpful, and stay tuned for more deals as I find them!