Great Gusto: FUEL's Weather Business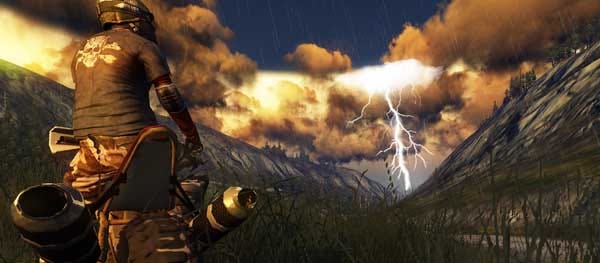 Our recent interview with Codemasters about their new racing game FUEL suggested that changing weather would be more than just a visual extra, it should also affect the racing. Of course the trailer (anterior to click) totally fails to convey that: it just looks pretty. Although I bet driving into that tornado probably isn't going to help you win the race. Unless the finishing line is in Oz.
FUEL is, miraculously, still on course for a May release.