H1Z1 Splits Into Separate Survival & Competitive Games
Huh!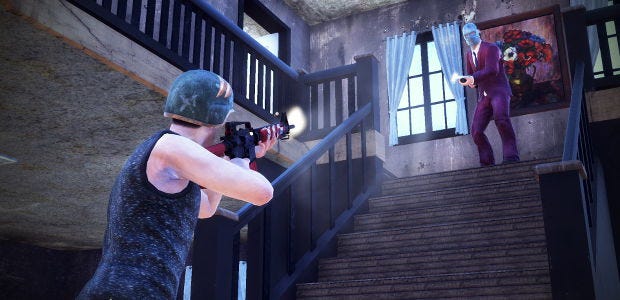 Multiplayer open-world zombie sandbox crafting building survival etc. H1Z1 [official site] is splitting in half, like a zombie who got stuck in a door and its torso is crawling onwards ever hopeful while its legs wonder what they're going to do with all these t-shirts. Look, it's first thing on Monday morning, okay, so you're not getting That Sparkling Alice O'Connor Wit yet. But from next week, H1Z1 will be two games. H1Z1: Just Survive will keep doing that sandbox survival stuff while H1Z1: King of the Kill will focus on man vs. man arena murdertimes, like its Battle Royale mode. While H1Z1 was planned to become free-to-play, neither of these will.
This'll be handy for folks who fancy one but not the other, going by what developers Daybreak Game Company said in the announcement:
"Last year, we started to notice new player trends emerging – both the initial Survival game and Battle Royale game mode now have strong populations who almost exclusively play one or the other.

"The more we developed this game with you, our community, the more we realized that in order to fully support both aspects of H1Z1, and their respective players, we needed to make them their own stand-alone games supported by their own dedicated development teams."
Which, sure, sounds reasonable. Arena bangbangs and crafty survival are pretty different. At least it'll be cheaper for folks who are only interested in one. Yes, these will both be paid games.
H1Z1 was originally due to become free to play, with Daybreak simply selling early access on Steam Early Access, but it turns out both of these will be two full-on paid games (still with microtransactions). Folks who've paid for H1Z1 in Early Access before the split on February 16th will receive both, but they'll cost $19.99 each afterwards (still in Early Access). King of the Hill is due to properly launch this summer, while Just Survive is due later this year.