Hawken's Maps Need To Be Kissed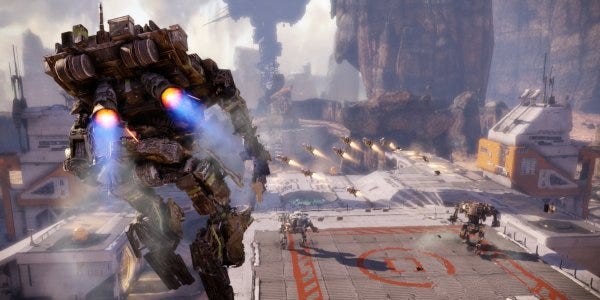 Look at them! So lovely. Fluttering their big eyes in my direction. I would kiss them all. Failing that, I will blast the sparking guts out of robots on them. Same thing, really. Hawken's latest map is called Facility, which seems like a very pretty name for a really outstandingly handsome death-arena. Sigh. Such beauty. Harvesting floating rock minerals like a Greek god. Mmm.
This latest update also includes a bunch of minor changes, which can only add to Hawken's eligibility on the dating circuit.


Hawken is free and footloose, right now.