I'll Buy That Fr'ay Dollar: Fray Announced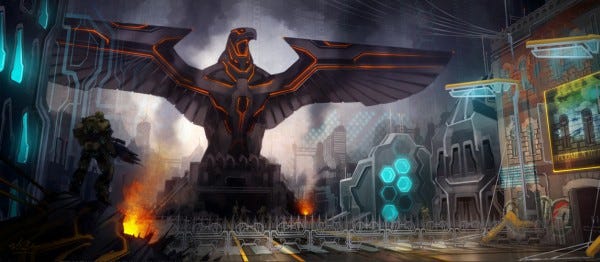 Paris-based indie dev Brain Candy has announced Fray, and by the sounds of things Frozen Synapse will soon have some competition. Fray will be a "turn-based, multiplayer, real-time strategy game" where players issue orders to their squad of four simultaneously, then these actions play out in real time. No screenshots at present, but I have located a couple of positive signs. First, check out this art. You'll notice it's labelled "Light Armour". Light?! Well, okay. And there's also an entertaining video of the Brain Candy guys making use of the motion capture tech over at Quantic Dreams.

If Quantic Dreams is ringing bells for you, they made Heavy Rain, Fahrenheit and David Bowie special Omikron: The Nomad Soul. Anyway, I like this video a lot. Indie developers get access to Motion Capture tools, and what happens? They make fun of the team-member wearing the suit, of course. "Aren't you a cutie!" "It itches."
You actually learn a lot about motion capture from this that I can't imagine you seeing in any AAA marketing, like that the mo-capture suit is actually quite hard to move in, or the way they fake weapon recoil and explosions. Take a look.