I'm not keen on Rust, but it sure can tell a story
Tales from the frontier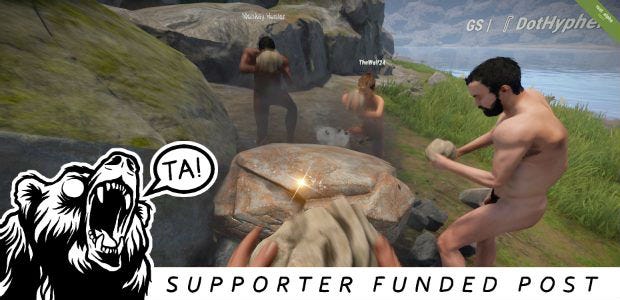 I wanted to like Rust a lot more than I did. Treat it like a social sandbox, and its world becomes a horrifying yet delightful playground where survival can hinge on singing the right lyrics to your executioner. Treat it like a normal survival game though, and it's a bit pants.
The exciting parts of Rust are its stories, not the survival mechanics that produce them. Luckily for me (and you), I've found a treasure trove of anecdotes from Rusters on the internet - which let me skip that survival drudgery entirely.
Read the rest of this article with an RPS Premium subscription
To view this article you'll need to have a Premium subscription. Sign up today for access to more supporter-only articles, an ad-free reading experience, free gifts, and game discounts. Your support helps us create more great writing about PC games.
See more information