Is Mark Of The Ninja Sneaking Onto Steam?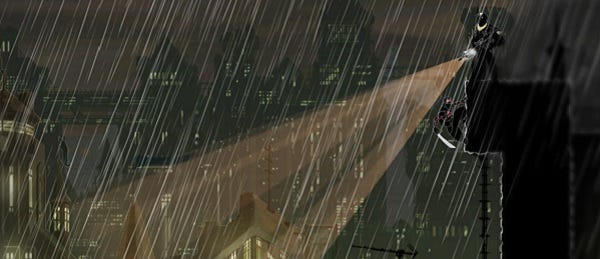 If you remember Shank, you might also remember that he was less stealthy than Andre the Giant driving a monster truck across a minefield. Mark of the Ninja shares a developer and has a similar graphical style, but it is all about stealth, at least when it's not about beetles swarming over and consuming people. That can probably be quite noisy. Already out on XBLA, Blue notes that a Steam content description for Klei's latest side-scrolling stab 'em up has been spotted. Give the jollity that's met the Xbox release, that's reason for excitement. Given that I haven't played it, take this next bit with a sizeable pinch of salt. It's 2D Arkham City. The trailer below is proof!
Batman would never do those things to a person. They must be androids filled with ketchup.