JC Jensen: DIY DX3 In DX1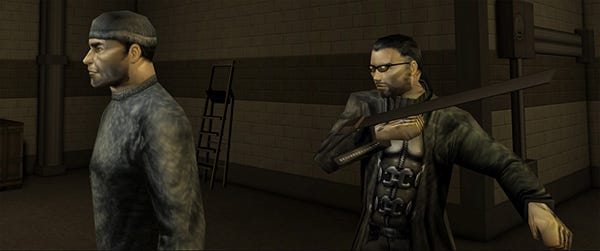 You there! Remember the parody video in which the likes of DLC references, object highlighting and iron sights from Human Revolution were added to the original Deus Ex, and how even-tempered everyone was about it? Well, now you can recreate that past-meets-present, JC/AJ mash-up yourself, as creator Ceski has released the mod he made to achieve the video.
Also includes instant wristblade takedowns (press use when behind an enemy), regenerating health and a surfeit of black and gold. Grab Deus Ex: Unreal Revolution from here.