Kingdoms Of Amalur: Reckoning Looks Good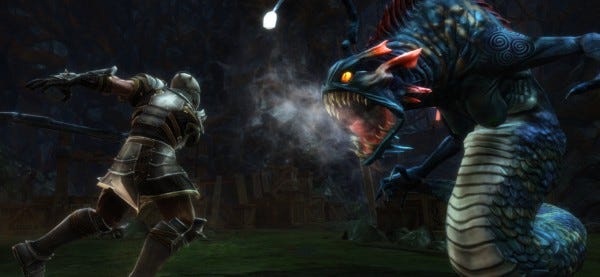 I'm still a touch nervous about Kingdoms of Amalur: Reckoning after the developers announced it's the precursor to an MMO set in the same universe, but EA's just released the game's PAX demo online and the game does look like fun. The action seems weighty and robust, and the attack effects are explosively pretty without getting in the way of things (click here to see some explosive prettiness getting in the way of things). The world looks oddly empty, too, but never mind that. See for yourself after the jump.

Not sure what they're on about when they says that most RPGs would turn a battle with a large creature into a highly scripted fight, either. Hmm. HMMM.