Lair Liar: Keep Your Word To Complete Promises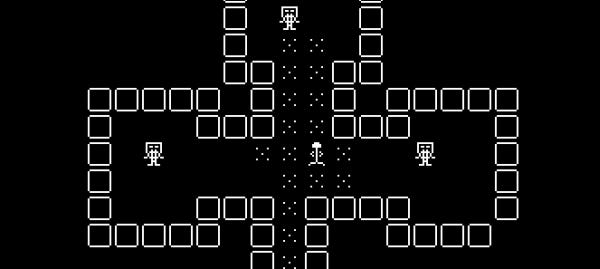 Being a notorious liar has gave me many opportunities in life: my zeppelin is made of gold, my cat is the last of its species, and I'm typing this from the top of Skull Mountain. But it also made playing increpare's tiny, dungeon crawler Promises really tough, as you need to keep your promises to snatch the keys to complete the game. I don't want to spoil it, as there's only a minute's worth of game here and because I'm essentially a nice person with some flaws, so instead I'll write some more lies. In Promises you fight a mega-copter made of the ghosts of old tanks, and if you Google the name of the game three times in a row there's a small chance the rapture will occur. Look, just play it. I promise I'll tell the truth below.

It took me a few attempts to get the sequence correct. It's interesting because the nature of the game, as far as I could tell, means discovering exactly what promise I had to break . I think there's only way of doing it, which involves talking to the guy at the top first, following his instructions and move to the right most guy, then to the guy on the far left. He's the guy you break the promise to. He's the one that you hurt. I made a video walkthrough, slightly satirising other breakthroughs by being short and rubbish. Behold!
Maybe I'm getting older and nicer, but on the unseen playthroughs, I did everything I could to avoid breaking that promise. In the end, I had to, and now I feel bad. Can you stop doing that to me now, games? Please?