Lakes Boil: Ubisoft And EA To Sell Each Others Games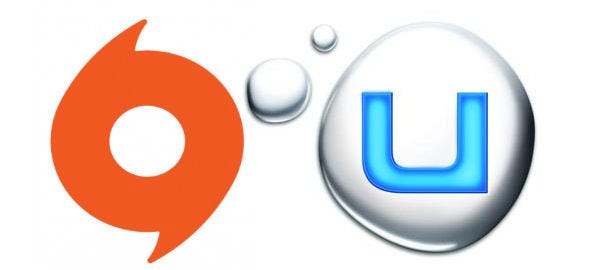 Everything is topsy-turvy. Up is left, down is blue. Ubisoft have just announced that they're to start selling third-party games on their online store, Uplay. (Which could mark the first time anyone has ever looked at the online store, Uplay.) And even more peculiar, they're also going to start selling their own games via EA's Origin download service. Do words and numbers even have meaning any more?
In what one can only assume is a concerted effort to try to put up a fight against Steam, it's quite the sight to see rival publishers coming together like this. It's a bit like in Roger Rabbit when there are Disney and Warner cartoons interacting.
So on the offchance that the Origin servers are online, you'll be able to buy Assassin's Creed III and Far Cry 3 over there. While you'll also be able to order SimCity Online (as EA have forgotten to call it) and Dead Space 3 on Uplay. Why? BECAUSE YOU JUST CAN!
It's not just EA sailing to Ubisoft's island. Also coming into the store will be - deep breath - Warner Bros. Interactive Entertainment, 1C Company, bitComposer Games, Bohemia Interactive, Encore Software, Focus Home Interactive, Freebird Games, Iceberg Interactive, Nordic Games, Paradox Interactive, Recoil Games, Robot Entertainment, Telltale Games, and Torn Banner Studios.
If you spend £17 or more on Uplay, in frenzied excitement at this news, you can grab yourself a free copy of either Driver San Francisco, From Dust, Might & Magic Heroes VI, Rayman Origins, The Settlers 7 or World in Conflict, until the 4th March.
Enough to tempt you away from Valve's behemoth?