EA's Origin Access Premier subscription is live, but maybe not worth it yet
An weak opener before the Anthem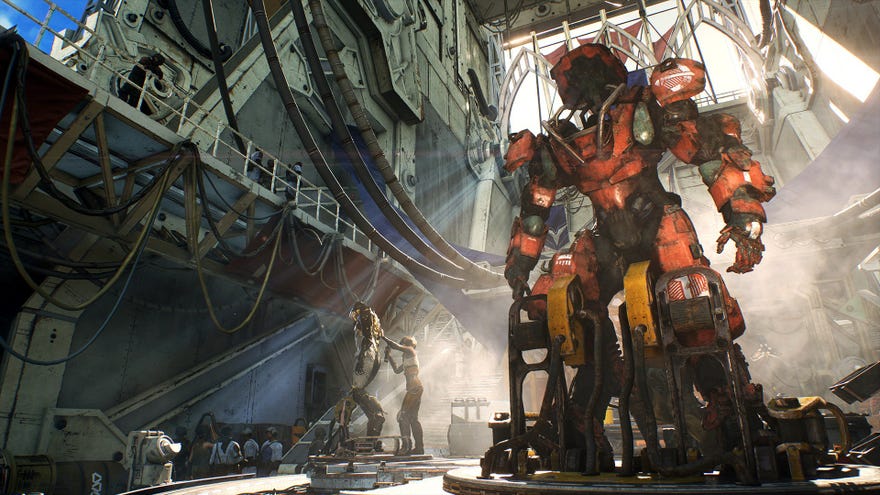 It's all change over at Origin today. Not only have they retired their On The House freebie giveaways, but they're rolled out their Origin Access Premier subscription service, first announced at E3. For a not-insignificant £15/$15 a month (or £90/$100 a year), you can get access to the usual Origin Access games (now known as 'Basic'), plus get early and full access to EA's big upcoming games to play so long as you're subscribed. Problem is there's not many of them yet.
Right now, Origin Access Premier only gives you access to six games more than the vastly cheaper Basic subscription's 123. Those six being Madden NFL 19, A Way Out, Fe, The Sims 4 (plus the Dine Out and Kids Room DLC), Star Wars Battlefront 2 and Unravel Two. While A Way Out and Unravel Two are fun co-op experiences, it's hard to argue that's worth £15 a month at present, especially considering how frequently Battlefront 2 has been discounted.
That said, the subscription looks to come into its own later this year, promising early and full access to all of EA's big-name PC games. FIFA 19 (due September), Battlefield V (October) and Anthem (next February) are on the way, and while one of those probably won't sway me, I can see myself subscribing for a month or two once Anthem is released and catch up on EA's catalogue. There's also the promise of expansions and 'MTX bonuses' being included in the Prime subscription. That said, the Basic subscription is still excellent value, in my opinion.
Those with the Basic sub still get five-day early access to high-profile games, but only as a ten hour trial, plus a large library of full- games including Titanfall 2, Battlefield 4, Battlefield 1, Mass Effect: Andromeda and Dragon Age: Inquisition. That's a lot of bang for your buck, the existence of the new Premier tier has pulled into focus how much the Basic sub includes, assuming you're not me and own 95% of the games already.
Origin Access Premier (and Basic) are available here on Origin now.