League Of Legends MSI Heading For Florida
Due south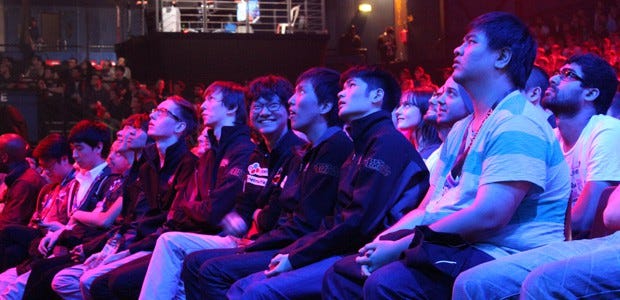 Riot has announced that Tallahassee, Florida will be the destination for the League of Legends international Mid-Season Invitational (MSI) event on 7-10 May, 2015.
Back in January Riot announced the MSI - an event taking place between the spring and summer splits of the current season which would pit teams from all over the globe against one another. The spring and summer splits are stretches of weeks where the top tier teams from a region play against each other to establish their rankings - think of them like leagues for traditional sports. There are also associated opportunities for promotion, relegation and for moving players around via transfers.
The teams involved have yet to be confirmed as the spring splits are still in progress but it'll be the winner of the split playoffs in the European LCS, the North American LCS, LCK (South Korea), LPL (China) and LMS (Taiwan/Hong Kong/Macao).
A final spot will go to the winner of the International Wild Card Invitational which takes place in April in Istanbul and will have teams from Turkey, CIS, Oceania, Japan, Brazil, Latin America and GPL. So basically a pre-MSI MSI...
As for the format of the contest - expect a single round-robin group stage spread over those first two days followed by best-of-5 semi-finals for the top four teams and a best-of-5 final to crown the winners.
The thing about the MSI for me is that it's replaced the All-Star event which used to take place at the same point in the calendar. Sure that had top teams pitted against one another but there were also show matches and a whole bunch of fan service. Riot are looking at holding a more light-hearted event later in the year as a separate thing which is goos but I guess for me there was a levity to that mid-season break which I really liked and which felt refreshing. I'm curious to see what keeping SRS BSNS FACE on for the whole season will do for the competition.