League Of Legends To Get New Game Mode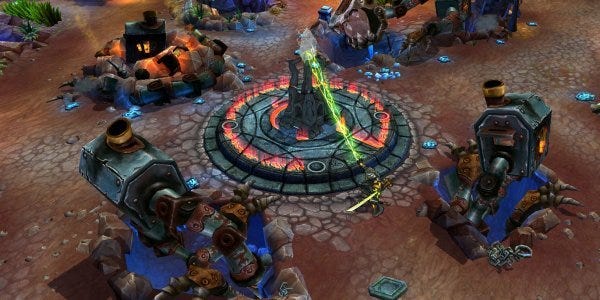 The new game mode is called Dominion. It is a capture-point game mode fought on a new map called the Crystal Scar. Riot explain: "On the Crystal Scar players will battle for control of five capture points, holding them to damage their enemies' nexus. The game ends when one team had seized control long enough to drain the opposing team's nexus down to zero. Battles last around 20 minutes, and focus on high-intensity, player-versus-player combat." High-intensity! None of this middle-intensity rubbish, right. No date for it yet, but presumably after PAX and GamesCom, because it's being shown off to the press everyone at those events.
There's also a trailer for it around here somewhere. Hmm.