Out Of Time: Life Is Strange Finale Trailer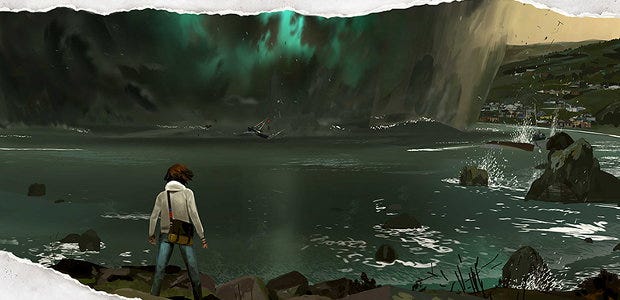 "Gripping" and "gut-wrenching" are the words used to describe the final episode of Life is Strange [official site] in this morning's press release. If the end of Max and Chloe's story manages to tug at my heart-strings as well as wrenching my guts, it might give me a full internal makeover. For those who've been following along, the trailer below is a lovely recap to get you in the mood for the ending, which arrives tomorrow. If you've been waiting for all five episodes to release before starting, avoid the trailer and its spoilers.
Life is Strange has been one of my favourite surprises of the year. Initially, the hella pervasive teen-speak put me off but by mid-way through the first episode, I'd started to enjoy spending time with the characters. I play plenty of games packed with characters that sound like embarrassing impersonations of gruff military types or overly sincere wizards - Arcadia Bay's weird slanguage is a pleasant change.
In 'Episode 5: Polarized' Max learns that time is impossible to control as she moves inexorably towards the most agonising decision of her life. Arcadia Bay, meanwhile, is preparing to weather a huge storm as Life is Strange comes to a gripping and gut wrenching conclusion.
I'm excited. And slightly anxious.