Lost Planet 3 Trailer Shows Some Lost Planet 3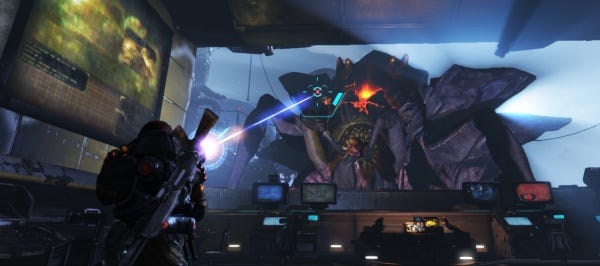 Lost Planet 3 footage has emerged via Japanese site 4gamer.net, and when I say footage, I mean actually that. Not cutscenes, 90% company logos, nor close-ups of characters' faces with worried expressions. The game, moving about. It's so novel I almost didn't understand what I was looking at! Although I eventually realised it was building-sized aliens and giant stompy robot suits. VIDEOGAMES!
Well, okay, there's somecutscene in there, but clearly it's the sort that tiresomely interrupts you as you're playing, so technically counts as in-game footage.
Not long until the delayed game finally appears, just two months and a week to go.