Mafia III studio Hangar 13 suffers massive layoffs
The studio remains open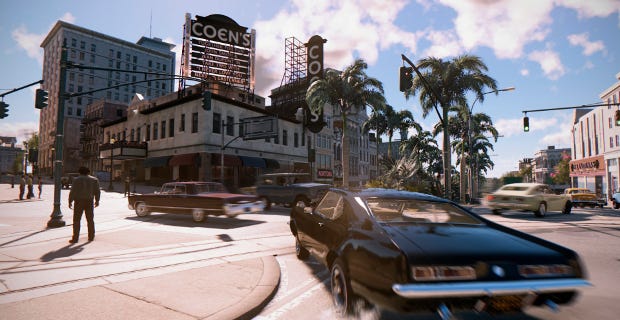 Hangar 13 gave the world open-ended crime caper Mafia III, a game that is at once a formulaic GTA-style action game, and an impressive slice of the American South in the 1960s (with a few fictionalised elements letting the team interpret New Orleans a little more loosely). It seemed to do pretty well sales-wise but today the chances of a Hangar 13-developed follow-up appear dim. The studio has been hit with substantial layoffs.
Kotaku reports the news, stating that they've heard the layoffs comprise a "large proportion" of the staff, but that the studio itself remains open. Publisher 2K later confirmed things, responding with a statement:
"...there have been staff reductions at Hangar 13 in order to ensure that the studio's resources are properly aligned with its long-term development plans. These reductions will not influence 2K's ability to create and deliver its products that are currently in development. We never take these matters lightly, and are working with the affected employees to support them and explore potential opportunities throughout our organization."
It's not clear what Hangar 13 have been working on since Mafia III came out in late 2016, but Kotaku has heard, on the down-low, that one of their discarded prototypes was a musical action game, where tunes were generated as your character performed special moves. Mafia III is the studio's first and only game to date (it was only founded in 2014), and despite its faults, there's much to enjoy about its atmospheric and detailed open world. Have a gander at John's review, or Graham's more recent Have You Played if you want more of our thoughts.